VAST swathes of Barnsley moorland - hit by several fast-spreading fires during recent years - will be protected with a raft of measures brought in to outlaw antisocial behaviour, according to plans revealed this week.
A public space protection order (PSPO) was first implemented across the town centre and some residential streets in 2016 - effectively banning offenders from entering the area - but it's since been adapted to include issues with dogs, such as fouling and requiring pets to be kept on leads in certain areas.
According to a cabinet report, an all-new three-year PSPO - spanning 2,500 hectares - would cover moorland in the west of the borough including Langsett, the Thurlstone moors and land surrounding Winscar Reservoir at Dunford Bridge, extending all the way to the western borough boundary, joining Barnsley's land with Kirklees Council's border.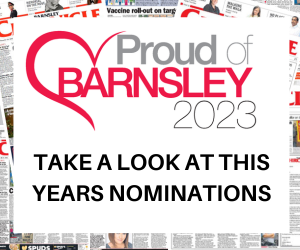 Activities such as using disposable barbecues, fireworks and sky lanterns will be outlawed in order to protect the moors following incidents at local beauty spots in April 2019 and April 2021, which caused an estimated £700,000 in damage.
Anyone found flouting the PSPO's restrictions could face a fine of up to £1,000.
The report, which will be discussed on Wednesday, said: "Recent fires have incurred great costs to landowners and emergency services.
"In 2019, a barbecue lit by a member of the public started a fire which damaged 700 hectares of moorland, took four days for firefighters to put out and caused £500,000 of damage.
"In 2021, another fire occurred and caused a further £200,000 of damage and required 50 firefighters to put out.
"There is potential for such fires to occur on Barnsley's peat moorlands, which could cause similar levels of damage.
"At particular risk of fire is Barnsley's 2,500 hectares of peat moorlands which could be considered the borough's most important natural asset.
"Peat moorlands are at great risk of fire from barbecues, fires, fireworks and sky lanterns.
"On average, healthy moorland can sequester four times the carbon of an equivalent areas of trees so, in respect of achieving our net-zero targets, our moorlands are very important, arguably more so than trees.
"The PSPO will have an impact on residents' and visitors' recreational activities in a variety of public spaces.
"It is expected to lead to greater awareness of the risk of wildfires and activities which increase the risk of this.
"This is expected to lead to reduced risk of wildfires which could have a positive impact on the fire service and other public resources, as well as improved recreational, natural areas."
According to council bosses behind the scheme, enforcing the PSPO will be 'challenging' given the area's size.
However, as peat moorlands can absorb three or four times as much carbon as the equivalent area of trees, they have been deemed an 'important part' of achieving the council's targets to reduce carbon emissions to net-zero by 2045.
If approved as expected next week, the PSPO will enter a period of public consultation for 60 days.
Coun Tim Cheetham, cabinet spokesperson for regeneration and culture, added: "We all have a part to play in protecting our borough for future generations.
"We believe this proposed order will help protect our hugely important peat moorland from the risk of fire.
"If we do establish a PSPO following public consultation, we will be making sure it is widely publicised, so people understand it is in place, and why."
The National Trust - which owns land hit by fires such as the one at Dunford Bridge which stretched to the Kirklees border - backed the council's plan.
A spokesperson added: "Nearly all moorland fires are started by people, either by litter, dropped cigarettes, barbecues or deliberately.
"The deterrent for this behaviour is not enough - as a community, we are collectively devastated by our surroundings and wildlife being abused this way and would like to see much harsher penalties and policing of this issue nationwide in open moorland.
"The PSPO, used alongside education and information, helps us to significantly reduce the number of fires.
"They not only cause large-scale destruction but also needlessly endanger people and put a strain on already stretched services."