THE owner of Barnsley's newly-crowned pub of the year has dedicated the award to his staff and customers.
Gary Holmes, of Birdwell, runs Heaven and Ale which is based on Agnes Road.
The building - which was once a chemist - has been converted into a multi-room pub with an additional outside seating area.
It's been hosting events which support local charities such as Barnsley Hospice and the Barnsley branch of the Campaign for Real Ale (CAMRA) described the venue as a 'fantastic asset for the local community'.
Gary, who opened the pub in May, said: "I'm absolutely chuffed and I would never have dreamt of it.
"We opened on May 17 when Boris Johnson let us out of lockdown but we should have opened the November before.
"It couldn't have gone any better really as people have been getting out and there confidence has been growing.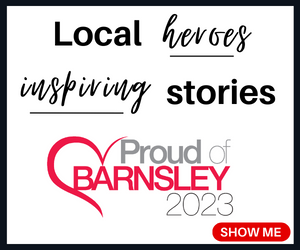 "I want to thank the staff who have worked so hard and the customers as we wouldn't have been able to do it without them."
Wortley Men's Club, on Reading Room Lane, was named the Club of the Year for the tenth consecutive year.