A COUNCILLOR has called for a 'tougher stance' to be taken on crime after a man was stabbed and had liquid - believed to be acid - thrown over him before a police probe was launched.
Bank End has been a problem area for Barnsley Council, South Yorkshire Police, the fire service and local councillors in recent months due to the sheer amount of antisocial behaviour.
Gangs of youths have been setting fires at the local park near Monkspring for a prolonged period, prompting firefighters to urge residents to report any suspicious behaviour they see.
Earlier this year, crews were called out to the park more than ten times in just two weeks - blazes that were described as 'destroying the local landscape' and becoming a 'nuisance for the local community'.
However, last Thursday officers were called to a much more serious issue as a man was stabbed in the evening.
A spokesperson for South Yorkshire Police told the Chronicle: "Police were called at around 6pm on Thursday, March 3 to reports a man had been assaulted in the Worsbrough area of Barnsley.
"It is reported that a 37-year-old man was walking along Bank End Avenue when he was assaulted, suffering stab wounds to his hand. It is also understood that the man had a liquid squirted onto him.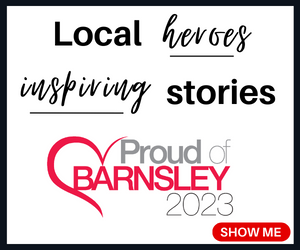 "An investigation is underway and enquiries are ongoing.
"Anyone with information is asked to call 101 quoting incident number 706 of March 3, 2022."
At last month's overview and scrutiny meeting, Superintendent Paul Ferguson said the force are working with 'lots of different people'.
"We talk about problem solving an awful lot, particularly with our neighbourhood police teams," he said at the meeting.
"It's a long-term investment, then we get the results.
"Bank End has been one of our focus areas, but it doesn't get solved overnight.
"If something is such a significant problem, you're not going to fix it with a magic wand.
"It takes a sustained effort with lots of different people working really hard."
Barnsley's Violence Reduction Action Plan - which lists priorities for police, council and safeguarding bosses - has been tasked with identifying areas where violence is prevalent on a 'granular' level.
Worsbrough tops the list alongside Dearne North, Central, Kingstone, Monk Bretton and St Helen's wards.
Coun Jake Lodge, who represents the Worsbrough ward, said he was on the scene after the incident occurred - and admitted it was a concerning 'step-up'.
"We have been working to tackle antisocial behaviour in the area over the last three years," he added.
"We've seen police do drug bus and there's been additional officers on the streets - but clearly more needs to be done.
"We aren't going to stop until we get Worsbrough back to what it used to be.
"I live around the corner from the incident and I was on the scene after it happened - my mum walked down that street just five or ten minutes before.
"We need to take a tougher stance on instances across Worsbrough and the whole borough.
"We're working with all parties in the area but we want to get people to come forward about what's happened - they can remain confidential."