BARNSLEY'S squad lacks leaders but the club could not have done any more in January to bring in an experienced central midfielder, says Khaled El-Ahmad.
The Reds did not sign a defensive central midfielder in either transfer window this season, and have struggled for consistency in that area – often rotating between players under 23 and with very little previous first team experience.
El-Ahmad said the club identified 'a defensive midfielder with leadership traits' as a priority in January and worked through a long list of candidates.
They are understood to have come close to securing Tom Trybull, the 28-year-old German who made more than 100 appearances in the Championship and Premier League for Norwich and Blackburn, but the deal fell through.
El-Ahmad told the Chronicle: "We went through a long list.
"They all fell down.
"We cannot afford a certain type. Some people didn't want to come to a club people assumed was going into League One.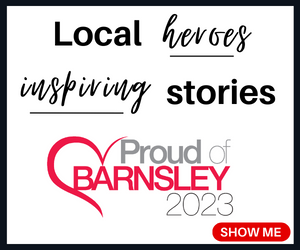 "We had three or four targets and they didn't happen then we looked at the players we had internally.
"Matty Wolfe has come in and done well.
"If we had signed somebody, maybe Matty wouldn't have got that growth."
Luton Town, who are thought to be operating on a comparable budget to the Reds, are in the top six and have a far more experienced midfield. Asked why the Hatters were able to afford experience and Barnsley weren't, El-Ahmad told the Chronicle: "I don't know how Luton plans or what budget they have. All I know is the situation I was part of controlling in January. When we couldn't sign those players, we signed the ones we could."
Barnsley have one of the youngest and least experienced squads in professional football.
El-Ahmad denies that the absence of experience is a major issue but says the squad lacks leaders.
"Callum Styles is 21 and I see him as experienced because he's played so many games.
"An honest review would be about the leadership qualities of the players, we don't have as many leaders as a team needs.
"That's what we need to develop, whether it's the players we have or new players."
Head coach Poya Asbaghi has kept a consistent first 11 in recent weeks but many of the substitutes have had difficult seasons and have made mistakes when brought on.
Asked if the squad is too thin, El-Ahmad told the Chronicle: "Every player has been signed for a reason and they are all doing their best. Those are the players we have and we are have to figure out how to compete with that squad."