AN investigation is underway after suspicions were raised that Barnsley boxer Callum Simpson knocked out an imposter in his last fight, the Chronicle can reveal.
Unbeaten light-heavyweight Callum, from the town centre, claimed his sixth straight victory as a professional on a show at the Royal Armouries in Leeds back in February.
However, question marks have since arisen as to whether reported opponent Michael Osmanu Osunla, was the man Callum, 25, actually defeated.
There is no suggestion that Simpson has done anything wrong or knew he was fighting an imposter.
It is thought to be the first time in recent British boxing history that a potential imposter has been investigated. The Ghanaian boasted an impressive record of 11 wins (nine by knockout) and just three defeats and as such was sanctioned to fight the big-hitting Simpson by the British Boxing Board of Control (BBBofC), the sport's governing body.
Michael had boxed only the week before in his native Ghana, losing on a six-round points decision.
Callum claimed a knockout win right at the end of the first round after landing an uppercut which spreadeagled his opponent.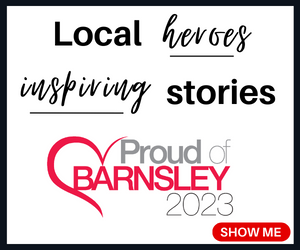 The win has yet to be removed from Simpson's Boxrec (the official record keeper of professional boxing) profile but has been altered with the fight details now reading: 'Opponent announced as Michael Osmanu Osunla but clearly wasn't'.
The board's general secretary Robert Smith confirmed to the Chronicle that an investigation is now underway.
He said: "I can confirm that the BBBofC are aware of the concern over the contest in question, and have already begun an inquest into the matter.
"This inquest includes the listed governing body, the tournament promoter and matchmaker, as well as the Commonwealth Council.
"As this investigation is still ongoing, I cannot give you a comment on the matter. However, I can confirm that the findings of this investigation will be made public when concluded."
The Chronicle understands there is now a blanket ban on Ghanaian boxers coming to the UK to fight with matchmakers and promoters alike being told not to import any opponents from that country.
Simpson told the Chronicle: "A week or two after the fight, we were contacted by the board and told they don't think I fought who I was supposed to have fought. I don't know who it was or why it happened.
"It's disappointing because, going into a fight, you should know what you're up against.
"It's a dangerous sport anyway but you definitely shouldn't be doing that.
"He could have been a lot better than I expected. It's not in the spirit of the sport at all. It's a weird incident but I have moved on from it.
"I will just let the board investigate.
"I don't think it will have any impact on me."
Simpson – who has won all six professional fights – said he was not suspicious about his opponent at the time.
"I didn't know anything.
"When someone has a good record from a different country, you never know exactly what they will be like.
"It was a lot easier than I expected but I didn't ever think it was a different person. I didn't even know that was possible."
Simpson is due back in the ring on Saturday in Oldham against Slovakian Michal Gazdik, 38, who has lost 21 of his 27 fights including the last 16. Simpson is also scheduled to fight on April 30 and again in June.
"I have watched him and he looks very tough.
"He has only been stopped once and it was about three years ago.
"It will be another challenge but hopefully I can have another good fight. I would like to fight people with better records but, at the minute, it's very hard to find decent opponents.
"All I can do is work hard and fight whoever is put in front of me. I am just trying to fight as often as I can."