PAUL Conway has taken responsibility for mistakes made at Barnsley FC last summer, says chief executive Khaled El-Ahmad who is working to make sure it does not happen again.
After the exit of head coach Valerien Ismael, chief executive Dane Murphy and captain Alex Mowatt, as well as various other staff following last season's fifth-placed finish, co-chairman and owner Conway took over as acting chief executive.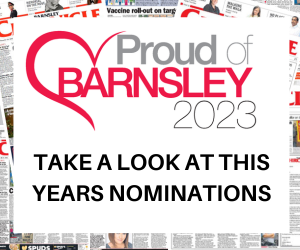 He appointed Markus Schopp, who had a very poor tenure as head coach which began the relegation fight which the Reds now look highly likely to lose.
The four players brought in permanently in that window – Obbi Oulare, Josh Benson, Aaron Leya Iseka and Devante Cole – have all struggled to various extents and none of them are now in the team.
El-Ahmad has confirmed the usual data-driven recruitment processes were not followed in that window.
The CEO told the Chronicle: "Paul has taken responsibility in meetings with the board.
"He has said he did not follow the process.
"But he was also active in January to make changes and move on players who are no longer here.
"We didn't get the best possible start after such a successful year.
"If you take the example of Luton Town, they are consistent in their approach and you can see the growth.
"But not everything can be blamed on the summer because we had a whole season to play after that.
"We have had injuries, new signings coming in late, the coaching staff who were here at the start of the season and the staff now have to take responsibility. So do I."
El-Ahmad said he would ask Conway to speak publicly to fans and the media, something he has not done since September last year, just before the Reds slipped into the relegation zone.
El-Ahmad said: "The summer obviously has an effect on where we are today.
"We have a thorough process now, the coaches and recruitment team were involved in January and we knew what type of players we wanted. Last summer there was a risk of hiring and signing without a plan and sticking to what was successful before, which has created a bit of a void.
"We lost a very influential manager and his staff, the chief executive and his staff left, Schopp came without his staff – there wasn't an alignment in what was needed.
"Players were maybe signed based on being seen as good value and not on what was needed for the team.
"Now looking back, if they haven't played, they weren't good value."
El-Ahmad says a full review of this season is underway.
Asked for the conclusions, he said: "Some of it is the pre-season, why we have started the last three seasons badly, the recruitment, how coaches were hired because we have had a lot coming in and out and I am not sure it's a great thing.
"Maybe I will make it public in a document."
Conway is understood to have previously contacted other clubs about a possible groundshare and move away from Oakwell.
He has said that his group have given up their initial plan to buy Oakwell and are hoping to renegotiate a rent agreement with Barnsley Council, who own half the ground with the Cryne family who are suing Conway's group over the failure to pay instalments from the 2017 sale of the club.
On the prospect of a move away from Oakwell, El-Ahmad said: "I understand how the fans feel about that. It is like if someone told me they were moving my house.
"But I think from Paul's perspective, he looked at from a business sense. There is an agreement to make and, if we don't, what are we going to do? But I have spoken to Paul, we have had a discussion at board level. We want to stay and will do everything we can to stay.
"I don't even think of leaving. Every party is working to remain at Oakwell."
El-Ahmad says he has had positive discussions with the council, with the topics ranging from a new rent agreement to developing the land around Oakwell. The Reds hope to work with the council to make improvements around the ground, such as irrigation of the training pitches and turnstiles.
"I would love for this to be the go-to place for leisure.
"I walk out of the train station and I want every lamp post to have a Barnsley flag on it in an avenue to the ground. I want a playground for kids, I want a year-round fanzone. I have presented this to the council with the leaders and Dan Jarvis (MP for Barnsley Central). Hopefully we will find something everyone is happy with."
Hundreds of millions of pounds has been spent on the town centre in recent years, and El-Ahmad was questioned over whether there was an appetite for another 'hub' on the edge of town at Oakwell.
"We have a trust level with the council now. They have told us the Glass Works and town centre is very important to them, which is good to know, but we believe we can have traffic both ways.
"Oakwell is more like the activity centre. It is a six-minute walk.
"I want to connect the town centre and Oakwell. When you develop the town centre you can't exclude Oakwell because it is so close."