A SCOUT hut has been deemed unsafe for use due to its deterioration throughout the pandemic.
Ardsley Scout Hut, which is part of the Ardsley Parish Church site, has been unused due to Covid restrictions.
Parish church members are now gathering quotes for the work needed - which is expected to include a new floor.
In the meantime, the 36th Barnsley Ardsley Air Scouts have been forced to carry on their sessions outside and in other venues.
Those with an interest in the site are discussing setting up a fundraiser to obtain the funds needed to restore the building to a useable state - and have said they expect to set this up once they have gathered quotes.
Reverend Fiona Kouble, vicar at Ardsley Parish Church, said: "We had surveyors in on Monday.
"It is now definite that nobody can use it due to it being unsafe.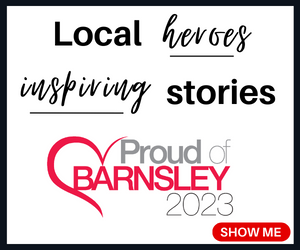 "It really needs a new floor - sadly it's just not safe.
"We're going to look into setting up a fundraiser once we've got the quotes together and a better view of what the situation is."