THE success of a 'no-nonsense' police team which formed to stamp out serious crime in Barnsley's hardest-hit villages has had its funding extended for three more years.
The violence reduction unit (VRU), which formed in 2019, originally secured £1.6m of Home Office funding with an emphasis placed on stopping gang-related activity.
Provisional funding for three more years has been allocated, according to Minister of State for Crime and Policing Kit Malthouse, totalling £2.89m in the next financial year, followed by £2.16m and £2.14m.
Officers' notable work has seen the seizure of thousands of counterfeit tobacco across the borough and the breaking up of several six-figure cannabis factories in the town centre, Wombwell, Royston, Kingstone and Worsbrough Common.
South Yorkshire Police and Crime Commissioner Dr Alan Billings said: "I want our area to be a place in which it is safe to live, learn, work and travel.
"Key to that is tackling violence and the impact it has on our society, and most important of all is preventing violence happening in the first place.
"I'm pleased to have provisionally secured this three-year funding settlement, which allows the VRU to continue its important work on addressing issues.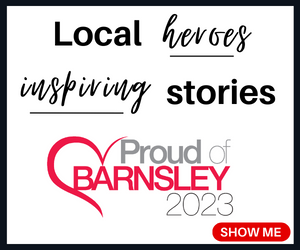 "The VRU is a partnership, bringing together Barnsley Council, the police, NHS, youth offending teams, the faith and voluntary sectors, and many others from across the whole of the county.
"Work done so far has helped to provide a more comprehensive understanding of the causal factors and prevalence of violence in Barnsley which should assist in determining approaches which may contribute towards a reduction.
"If we are to rid Barnsley of serious violence, we need a two-pronged approach: we must come down heavily on the organised crime gangs and we must also divert young people away from involvement with gangs and violence in the first place.
"Together over the next three years we will take significant steps in reducing violence and enhancing the safety of us all."
Despite overall levels of incidents recorded being stable, the number of specific crimes involving possession of drugs or weapons has sharply risen - with the latter the highest since 2003, the earliest year on record.
Coun Jenny Platts, cabinet spokesperson for adults and communities, added: "The work from the violence reduction unit, South Yorkshire Police and our Safer Neighbourhoods team has given a picture of what our communities are facing.
"With clear planning and joint working, we are confident that we can all work together to improve people's lives, reduce violence and make Barnsley a safer place to live, work and study."