A LOCAL football club who are quickly climbing up the pyramid are on the hunt for more fans - and they've got 'big' plans for expansion in the future.
Dearne and District Football Club currently play their games at the Kingsmark Ground in Goldthorpe - and their sensational rise even saw them move from step ten to step seven in one season, a feat rarely achieved.
The club are currently sitting in 9th in the Black Dragon Premier Division North and are off the back of a 5-1 thrashing of bottom side AFC Phoenix.
The club's manager, 39-year-old Keilan Hall from Bolton-upon-Dearne, said the project and aims of the team were too good to turn down.
"The club itself is 40 years old and was predominantly junior for a long time," he said.
"There are 26 teams here now and it's different to other clubs.
"I came here in the summer of 2020 so I've been here for about 18 months and we've got big plans.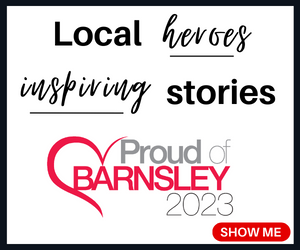 "The aim is to get to the North East Counties League, which is step six, in five years - and it'd be a dream to have FA Cup football here.
"We got promoted from step ten to step seven in one season and so we've had a bit of luck.
"This season has been challenging but now we're starting to progress really well."
The club has two grounds, one for the senior team and one for the juniors - but they're looking to expand the latter to ensure they can climb up the leagues.
"Where the senior teams play in Goldthorpe there's not much scope for development," he added.
"We're going to be doing a lot of fundraising to help and there's a lot of things going on.
"There's a different feel at the club as it's 100 per cent community based because of the amount of junior teams we have.
"We've also got ladies and girls football too so we're really diverse."
Keilan feels they'll be in a position to be fighting for promotion next season - and he believes there's no other club in the area doing what they're trying to do.
"The football is progressing so quickly that we're hoping to be in a position where we can be promoted next year," he added.
"This is the first season where we've charged on the gates but we probably need a few more fans - we've got a really good catchment area.
"It sometimes feels like we're a bit of an unknown but I don't think there's anyone else trying to do what we're trying to do.
"Wombwell Town are the closest to doing it but they've been really unlucky with Covid.
"This is the first football team I've managed - I've got a young family but this project really excited me so I had to get involved."
An open day was originally aimed to be held tomorrow but due to the poor weather will take place on April 23.