Analysis of Barnsley's 4-1 thrashing at The Den on Saturday.
SORRY REDS LACKING FIGHT
Sometimes you can get so lost in the looking at the league table, opposition form, comparing run-ins, all the possible permutations, that you forget to really study what is in front of you.
In this case, that is a very poor Barnsley team that is plummeting into League One without a real fight.
Yes, Reading also lost on Saturday so the gap to safety remained at eight points.
Yes, Barnsley have game in hand on the Royals who have the lowest ever tally for the Championship's fourth-bottom side.
Yes, the Reds have pulled off great escapes in the past.
But, during this total capitulation on Saturday, they looked nowhere near a team capable of staying in the Championship this season.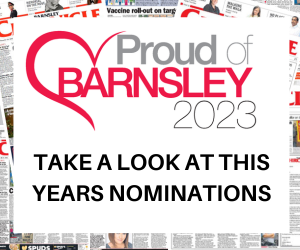 This was their joint heaviest defeat of the season and easily one of their worst performances.
They missed big chances at 0-0 then conceded four very poor goals after they allowed their hosts far too much space by failing to get in their faces and hassle them.
That 'lack of fight' – as admitted by head coach Poya Asbaghi and Mads Andersen – was unacceptable, and an insult to the 526 fans who travelled to London at the start of a week when some will journey almost 900 miles to Millwall and Swansea to watch this hapless team.
Barnsley had more possession, touches and passes than their hosts but were easily second best.
The final 40 minutes were very hard to watch as the Reds could barely get forward, lost the ball frequently and looked likely to concede from every cross into their box.
Poya Asbaghi had thrown on a series of strikers but the team totally lacked belief and drive so became a top-heavy mess which Millwall toyed with.
MILLWALL MATCHES SEE REDS HIT ROCK BOTTOM
When the teams met in the reverse fixture on October 2, Millwall netted an 89th minute winner which sank Barnsley into the relegation zone – from which they have never re-emerged.
Fans sang against head coach Markus Schopp, Callum Brittain criticised him in interview and Cauley Woodrow argued with furious supporters.
Barnsley should have sacked Schopp at that point, ahead of an international break, but instead they waited another month until the Reds had lost four more games.
This latest meeting appears to have turned fan opinion more firmly against Schopp's replacement Asbaghi who inherited a very difficult situation but, on balance, has probably made it even worse.
With his future undecided, the overly defensive performance in the costly 1-1 draw with Reading a week before then this shambles at a ground where the Reds were unbeaten in four could count against him significantly.
His side have now won one out of seven and the performances are getting worse.
A BAD DAY FOR CALUMS
The blame also has to go to some of players, in this case particularly those named Callum.
Styles and Brittain were excellent as Barnsley's wing-backs last season but, having been moved into various positions in a much worse team, have dropped well below those standards this term.
Brittain could have scored in the first minute as, after exchanging passes with Romal Palmer who cleverly played him in on the right of the box, his shot from a tight angle was saved by ex-Red Bartosz Bialkowski.
The Pole provided another one-on-one save when Styles was put clean through by Carlton Morris in a more central position than Brittain but shot with his weaker right foot and saw the effort saved.
It is not the first time either of them has missed key chances at crucial times in games, with Brittain missing in the 95th minute last week earlier while Styles has been wasteful regularly since moving from left wing-back to attacking midfield.
Then the pair were culpable for not closing down Millwall's excellent striker Benik Afobe who was given the space to produce moments of magic to start the moves for the first two goals. They should have been snapping at his heels, harrying him and giving him no chance to work his magic.
Afobe, who was given the freedom of the penalty area to score the fourth, must wish he could play this Barnsley side every week.
Brittain and Styles were not the only players to underperform.
Amine Bassi looked hesitant in attack and lost the ball inexplicably for the killer third goal. Domingos Quina seemed to play a lot deeper than usual and did not threaten apart from a swerving 30-yard shot at 2-1 which Bialkowski pushed away – the only Reds shot after they scored.
Claudio Gomes struggled to assert any authority in midfield and was ridiculously marking the much taller Jake Cooper for the third goal.
SURPRISE STARTER PALMER'S GOAL ONLY HIGHLIGHT
Romal Palmer's inclusion in the 11 over Matty Wolfe raised eyebrows after he appeared to have been phased out following a disappointing campaign.
But he set up a chance in the first minute then scored a fine goal, showing he has not completely lost his way and exhibiting the attacking talent he has always possessed.
He could not control midfield, along with Gomes, but no combination of Barnsley's painfully young midfielders this season has been able to do so on a consistent basis – which is one of the main reasons they are heading for the third tier.
COLLINS INJURY ANOTHER BLOW
Barnsley suffered another injury blow with Brad Collins following Michal Helik into the treatment room after hurting his left shoulder.
The goalkeeper was replaced after 24 minutes by Jack Walton who was left totally exposed by those in front of him in his first league appearance since January last year.
The extent of Collins' injury is not known but he looked in severe discomfort.
He and Helik have been the two most consistent players this season so to lose them both is a major blow.
Kitching, who replaced Helik, has done reasonably well but they miss the Polish international's presence - especially on set pieces. With Cauley Woodrow also out, Barnsley are lacking some leaders and rare experienced players at a key time in the season.