BARNSLEY captain Mads Andersen was angry in the changing room after the 4-1 loss at Millwall, in which he said the team did not fight, and believes they will have to win every game to stay up.
The Reds suffered their joint heaviest defeat of the season, with several of the goals coming from visiting players losing the ball or not closing down well.
Andersen told the Chronicle: "I told the players in the dressing room it was not good enough.
"We have to learn from this game then forget it.
"It won't happen again because it's not acceptable.
"Thank you to the fans for the support. They showed up in London. We are sorry for the performance.
"We didn't fight, we didn't show we wanted to win. It was not good enough. We can do well in training but, if you're not ready when the whistle blows, it doesn't matter."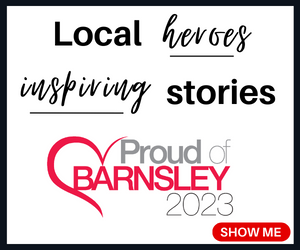 Millwall dominated in the air from corners and free-kicks.
"It was a tough opponent on set pieces and we are a very young squad. We don't have so many tall players any more. It was difficult but you should still fight. You can jump into them and do something, we didn't."
Barnsley missed Andersen's usual centre-back partner Michal Helik is injured, while goalkeeper Brad Collins came off with a shoulder problem.
"They are big losses but I believe in the quality we have with players coming in. Kitch (Liam Kitching) has come in the centre and done a good job. Jack (Walton, goalkeeper) always has a great mentality, working hard in training and doing what he should."
Barnsley are eight points behind fourth-bottom Reading with six games left.
Andersen said: "It's not over. Reading lost. We still believe. We have to win every game.
"As long as the chance is there, we have to believe. If you don't want to, stay home."