BARNSLEY staying up this season currently feels as impossible as anything can be without actually contravening the laws of physics.
The players have been saying in interviews that they need to win every game, and that would probably keep them up with 47 points, although not definitely.
But they would have to suddenly win six out of six after winning six out of 40 this season, a frankly absurd notion.
Five wins might be enough to bridge the gap which is currently eight points, or four if fourth-bottom Reading totally fall apart which seems unlikely.
But again those tallies seem beyond this side especially after recent performances.
The Reds have won one of their last seven games, are the EFL's joint lowest scorers and have the worst away record.
While they will continue to talk about survival until it is mathematically impossible, it would be wrong to fill these pages with detailed thoughts on how they can stay up and an in-depth focus on a relegation fight that is more like a one-sided battering with Barnsley the pulverised loser.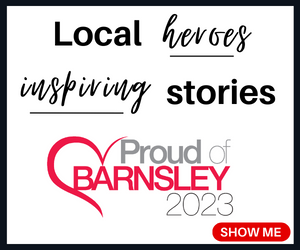 The complexion may change slightly in the unlikely scenario that they win at bogey club Swansea today then in their six-pointer with Peterborough on Monday.
But for now it is better to concentrate on analysing why they are in this mess – having finished fifth last season – and how they can move forward, something hopefully all the energy at board level is also going into.
There is huge discontent among the fanbase – not just with the results but deep concerns about off-field issues – and the massive gaps in the stands as thousands of season tickets holders stay away and are likely to be reflected in sales for the next campaign.
With players set to be sold to offset the £7-8million loss for dropping into League One, others out of contract and the loanees unlikely to stay, the Reds are looking at potentially the numbers of ins and outs both being in double figures.
With possibly another change in coach, that points to a hectic and tumultuous summer in which the Reds must get the vast majority of their decisions right. They certainly have not done that this season.
Here are the main culprits:
PAUL CONWAY
The route of most of this season's problems stems from the few months after the play-off semi-final loss at Swansea.
It is a story told many times on these pages but here is a quick summary.
Paul Conway, the co-chairman and owner, took over as acting chief executive after the surprise exit of Dane Murphy to Nottingham Forest at almost the same time as head coach Valerien Ismael moved to West Bromwich Albion.
Murphy and Ismael had masterminded a fifth-placed finish and had the entire club working together in a way seen rarely before and certainly not since.
Both took some key staff members with them, including captain Alex Mowatt who followed Ismael, in an exodus that would be difficult for any club to deal with.
But most would not have made the series of poor decisions which Barnsley, under Conway's leadership, then made.
They hired the hapless Markus Schopp and bought a series of players who have been unsuccessful and now phased out of the team, veering away from their data-driven recruitment approach – at least in some cases. They also neglected to do the necessary safety checks on the West Stand, which in part led to its closure – although chief executive Khaled El-Ahmad, who arrived in September, must also take responsibility for the way that was carried out and communicated.
Fan opinion is split over Conway and his group's suitability as owners, or at least how angry to be with them. Relative financial stability – compared to clubs who lose tens of millions – and last season's brush with glory are stacked in their favour but the other relegation battles, especially this season, considering groundsharing and an ownership dispute count firmly against them.
We have seen this season that there is currently no big appetite for a thousands-strong 'Conway out' campaign. But few fans can be in any doubt that the club, with the American at the helm, made a total mess of last summer which has led to their current plight. Conway has apparently apologised in board meetings but he owes fans a public explanation too.
THE YOUTH DEVELOPMENT FOR PROFIT POLICY
The club frequently appears to be nothing more than a profit machine to these owners.
They apparently abandoned last season's successful style of play because it did not create enough sellable assets, and often refuse to bring in experienced players who have no sell-on value but help in other ways.
Barnsley have had plenty of success with their youth policy but there is a fine balance between having a developing young squad and a group of players who are too young and inexperienced. They have got that balance wrong this season. It was clear to anyone who had watched any Championship football that Barnsley's plan to go into the season with central midfielders all aged under 23 with barely any senior experience between them was extremely risky, if not negligent.
So it has proved, with the Reds regularly overwhelmed in the middle while, until the arrival of Quina in January, no one had scored from midfield.
Last season, Barnsley conceded the fewest shots on their goal. This season, they are 21st on that list. That is, at least in part, due to a lack of protection in midfield.
Alex Mowatt was never going to be totally replaced but they had to try to bring in someone with something like his knowhow and leadership. Other clubs with similar budgets have managed to do it, so the idea that Barnsley can't afford any experience is false.
They thought Palmer might step up but, with no experience around him, he wilted under the pressure – as did Benson.
Claudio Gomes, signed on deadline day without any senior starts after Schopp had begged for more experience, has improved throughout the season but made some key errors recently. The Reds tried to bring in Tom Trybull, a 28-year-old with more than 100 games in the Championship and Premier League, in January but could not land him.
By all accounts he is excelling for Sandhausen in the German second tier.
Instead they have promoted the impressive Matty Wolfe who has done well in his first Barnsley starts but was dropped this week.
It is not just in central midfield that they have lacked experience. Centre-back Michael Sollbauer was a leader in the dressing room who helped the younger players.
Even 24-year-old Conor Chaplin, who also left in the summer, would have added more personality and goal threat than many of the Reds attackers this season.
It is worrying that chief executive Khaled El-Ahmad does not seem to think the Reds need more experience but he has admitted the squad lacks leaders.
MARKUS SCHOPP
Markus Schopp was one of the worst managerial appointments in Barnsley's history and, although liked by most as a person, left with a six per cent win ratio after one win in 16.
During pre-season, grumblings were beginning to emerge about Schopp, his training and preparations for the season. Some of the exits of long-term backroom staff are understood to be partly linked to that, while the later comments in the media from players such as Callum Brittain and Devante Cole suggested dressing room discontent. The Reds, in hindsight, should have sacked him sooner as it was obvious fairly early on that he was the wrong man for the job.
The Austrian was hampered by poor recruitment, injuries and visa issues as well as the huge staff turnover which did not include the recruitment of any of his preferred coaching staff.
But he oversaw a series of terrible performances and results with surprising team selections and tactics infuriating fans who he repeatedly refused to acknowledge after games. He tried to introduce a more footballing style than Valerien Ismael's direct approach but did not seem to have the tactical nouse or personality to do so. He stuck rigidly to his predecessor's 3-4-3 system despite it clearly not working for him and played players out of position often.
POYA ASBAGHI
If you were to dole out portions of blame for this disastrous season, the helping given out to Poya Asbaghi would be smaller than the steaming piles slopped angrily onto the plates of his bosses, his predecessor and some of his players.
He arrived when much of the damage was already done, not just in the table but also because he inherited a squad lacking key ingredients due to bad recruitment and low on confidence after Schopp's nightmare spell. After starting with a record-breaking 11-game wait for a first league win, and an injury and Covid crisis which left him with nine first team players in training, he has collected 0.82 points per game compared to Schopp's 0.53.
Only bottom club Peterborough have collected fewer points than Barnsley since Asbaghi arrived and no one has scored fewer goals.
Performances, in general, have been fractionally better. Players have been far happier under him than Schopp – particularly praising his meticulous approach and clear instructions – but that may be partly just because he isn't Schopp.
He has phased out the players who were making regular errors and found a reasonably consistent 11, although he is still being held back by a weak bench and some unfortunate injuries.
But, after winning three out of four in late February, victories have again dried up.
During the international break, opinion seemed split over Asbaghi but the defensive draw in the must-win game with Reading and Saturday's pathetic thrashing at Millwall look to have turned the tide of opinion against him in the stands and, potentially, at board level with a break clause in his contract this summer.
His approach is often too defensive when in the lead and some substitutions have cost the team points.
It is even more worrying that he seems unable to admit those deficiencies.
He appeared more disappointed than ever with his team on Saturday and hopefully they show a response in the remaining games which are also a chance for him to salvage his reputation among Barnsley fans.
In terms of his international reputation, it will likely be enhanced by experience in England while he will have learned a lot.
Barnsley needed someone to make a quick impact and be successful almost instantly which Poya, coming from Swedish football, has failed to do. That is down to him, of course, but also his recruiters who hired a 'project manager' who had to get to know the league, not a 'firefighter.'
THE PLAYERS
While they have been let down by those above them, the Reds squad have to take responsibility for their poor collective performances this season.
Saturday's battering was shameful as they appeared to run out of fight.
Nearly the same squad that finished fifth looks nearly certain to drop into League One and only Brad Collins, Michal Helik and Carlton Morris can realistically say they have matched their contribution from last season.
It must be said that Barnsley have been unlucky with injuries, with Mads Andersen and Morris missing three-months in the first half of the season then Cauley Woodrow has been out for the last four months, while Helik and Collins are now sidelined. The two main goal threats Morris and Woodrow have started just six games together.
But Callum Brittain has had a particularly difficult season, Callum Styles and Woodrow have not replicated their previous levels consistently, and Romal Palmer went from an ever-present to booed substitute – although he scored and played much better on Saturday. Styles made the most tackles in the league last season and Brittain blocked the second most crosses, but neither are in the top 15 for those stats this season – although Brittain has been injured and Styles often in a different position.
The players brought in as permanent signings have been extremely disappointing, and none of them now start.
Obbi Oulare, given a three-year contract on one of the biggest wages at the club, made two bizarre substitute appearances as he struggled for fitness then was loaned out in January, making two cameo appearances recently in the Belgian second tier. His fellow Belgian Aaron Leya Iseka scored three goals in three games in October and November but, since then, has been extremely poor – currently reduced to a few minutes off the bench now and then.
Devante Cole has also not scored a league goal in six months and has been left out of recent squads while Josh Benson has not played for a month, partly due to injury but also some disappointing performances.
The loan signings have been significantly better, with Remy Vita generally impressing at left-back after a four-month wait for his debut and January arrivals Domingos Quina and Amine Bassi improving the attacking threat. But even those players have been poor in recent games, finally contaminated by a general malaise which the squad have been unable to shift all season.