POYA Asbaghi wants his side to 'act like winners' until the end of the season whether they are relegated or not – but still insists they can stay up.
Barnsley – who were thrashed 4-1 at Millwall on Saturday – are currently third-bottom in the Championship, eight points from safety with six games to play. The Reds, who have a game in hand on fourth-bottom Reading, are due to visit in-form mid-table side Swansea City today before hosting bottom club Peterborough United on Monday.
They cannot be relegated today but could go down on Monday if they collect one or zero points over the Easter weekend and Reading win at high-flying Sheffield United today then at home to Swansea on Monday.
Asbaghi told the Chronicle: "If we go down, we will be really disappointed no matter what but, individually as a player, there are two ways you can go down.
"You can give up, stop believing and not give 100 per cent. The other is that you give everything until the end.
"Both scenarios are not good but, in the second, you showed characteristics you need as a footballer if you want to keep developing and be more successful in the future.
"A loser gives up. We have to act like winners even if we get relegated.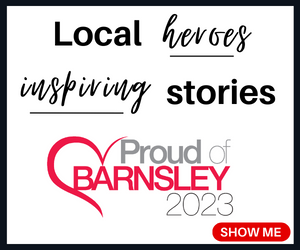 "We have the youngest squad so it's really important for them to understand this."
Asbaghi and captain Mads Andersen both bemoaned a 'lack of fight' at Millwall. The head coach said: "We have had losses before. But I never felt we didn't go into duels or take on the fights. We could prevent three of the goals by going in with the same determination as before. Sometimes you think about how to create chances and score goals but you lose concentration.
"If you do it one time, it is an exception. If you repeat it, it is the rule. If we show the same attitude in Swansea, they will have 90 per cent possession and we will lose even bigger than at Millwall."
Asbaghi has not given up hope that Barnsley will be in the Championship again next season.
"I am the one who has had belief all the time. Every press conference, I have to answer four or five questions at least about how much belief I have.
"I know the belief from outside is not so high, which is normal.
"I have had belief and I have seen us do better things with that belief.
"I think we have reached the performance level needed before the Millwall game, but we need to get more wins and not concede in the last minutes.
"What we need to do is not in a totally different galaxy to where we are.
"We need to perform at the same level but find the wins. Myself and the players and the 300 fans who are travelling to Swansea all believe."
He added: "It was already all over three months ago, according to most people.
"Of course we know how important the games are.
"The players' grandparents know it. We don't have to repeat it every day.
"If we play at our best, we can win any game. We have six finals left and, in a final, you have to reach your highest level."
The Reds have won one of their last seven games, after three wins in the previous four. Asbaghi told the Chronicle: "We have collected more points in the last 11 games than the whole season.
"Of course winning one in seven is not super-good and we have to do better in the last games."
After Easter, the Reds visit promotion-chasing Huddersfield Town a week today then host Blackpool the following Tuesday and Preston North End on Saturday April 30, with the kick-off moved to 12.30pm.
They complete their season at West Bromwich Albion on May 7.