Poya Asbaghi is set to remain as Barnsley head coach for at least the remainder of the season despite a 'very disappointing' relegation to League One tonight.
The Reds lost 2-1 at Huddersfield Town so have dropped out of the Championship. There is understood to be a break clause is Asbaghi's contract at the end of the season and the Chronicle understands he is not expected to be sacked or resign before then.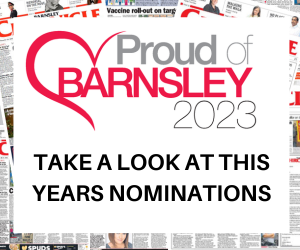 When asked if he expected to lead the team against Blackpool on Tuesday, Asbaghi told the Chronicle: "Yeah, of course. We can accept the fact we will not play in the Championship next year and we can refleect on everything in a calm way. We still have three games and we fight for pride. It is about keeping up professionalism and understanding that these games we have are still games that a millions and millions of people around the world would swap places to play in."
He added: "Everybody has their demands of what they want and the kind of environment they want. There will be demands on me and the other way around. There will be time to reflect and you will have a clear answer soon. It has to be an environment when you mirror yourself, everybody wants that. We will reflect if we can get that. If we do then good, if we don't we understand."
The Reds have been relegated with three games to spare, having won six of 43 games this season – following on from coming fifth last season.
Captain Cauley Woodrow said: "It's been on the cards for a while and now it's official. It's very disappointing. It's been a very disappointing season from start to finish. There are no surprises that we are relegated."
Asbaghi added: "Even if it's tough it's not so unexpected if you look at the season as a whole. Even if you work hard every day to try to do things well and get the results we want, somehow in the back of your head there is always a preparation for this day.
"I came in (in November) in a situation which most people said was a tough task. I don't know the percentages of us being able to stay up when I came in. But from looking impossible, there was a period when we started to make things look a little bit possible. In February and March hopes were risen and people thought there was a chance. But from when we conceded a late equaliser against Reading we were not able to come back mentally. But I don't think we can look at one game or one player, overall it has not been good enough.
"I am a pretty confident person and believe in my strengths as a leader. For moments I was able to get the impact I wanted but overall it was not good enough to stay in the league.
"Over 46 games, you cannot talk about bad luck. There have been a lot of games when we have not had the margins but you just need to win more football games.
"This is a new situation to a lot of players. It's tough but you have to be professional and know you will have bumps on the road but you have to bounce back. I am confident me and the club will do that even if it is disappointing today."
Huddersfield took the lead in the fourth minute from a corner then made it 2-0 just before half-time. Callum Styles pulled one back late on.
Barnsley did not appear to show energy and intensity in attack. Asked about that, Asbaghi said: "It's also about quality. We had a really difficult start. They scored from a set piece in a couple minutes. It's not acceptable. It's mentally tough against a top team on their own ground, who are good at defending. We haven't been good enough offensively all season. It is difficult for us to show something we haven't shown all season. It's more that than that some players gave up."