MADS Andersen said he 'just felt crap' after Barnsley's relegation was confirmed with defeat at Huddersfield Town on Friday.
The Reds dropped into League One with three games to spare.
Andersen told the Chronicle: "It was the worst feeling I have had in football, it wasn't something I ever wanted to experience. It was tough and difficult to describe, you just feel crap.
"It was very very low in the dressing room – disappointed, sad, quiet."
Andersen is contracted at Barnsley for another year, with the Reds understood to have an option to extend the deal.
Asked if he would look to leave to fulfil his ambitions of playing internationally for Denmark and at the highest club level, he told the Chronicle: "I have a contract here. That's all I can focus on. For the time I am here, I will do everything I can for the club.
"If most of the players stay, we have a very good chance of getting back to the Championship."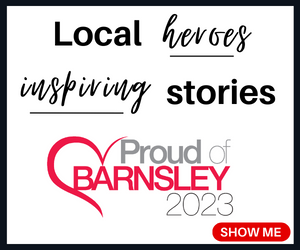 Andersen was part of the side that finished fifth a year ago with a more direct style under Valerien Ismael, which the club decided to abandon as it allegedly does not increase players' transfer values.
"Last season we had the players to play that way.
"If we started doing that now, we don't have the players to play like that.
"It's difficult to pick out what has gone wrong.
"The players who left last summer were very important for that way of playing and huge players for us."
Another criticism of Barnsley's approach has been that they were too inexperienced, with one of the youngest teams in English football.
Andersen said: "I think there is a lot of potential. A lot of players here will learn a lot from this experience when they reflect for the future.
"Everybody is young but they work hard and there are players like myself who take more responsiblity.
"There were probably times when having more experienced players would have helped."
Andersen is now enjoying training and playing under caretaker Martin Devaney, who replaced Poya Asbaghi on Friday.
"He has been with us for a few months. He's a great coach.
"I feel comfortable he's doing a great job. He will bring energy and aggression to our play which will suit us. The team they brought in will suit us.
"It would be best to give the fans some wins and good football to watch because we haven't done that enough this season.
"We have to play these last games and give everything – we play for the club, the fans and there is a lot of honour in there.
"I want to see us going out on the pitch and doing everything to win, supporting each other all the way.
"Don't scream at each other. It's not a fun situation, but we have to finish strong."