CALLUM Simpson was delighted to record another first round stoppage this week and is looking forward to returning to his hometown Barnsley for his next fight in the summer.
The 25-year-old floored Polish fighter Michal Loniewski three times in the first round before the contest was stopped in Bolton on Saturday. The light-heavyweight, from Barnsley town centre, has now won all eight professional fights, with stoppages in his last six.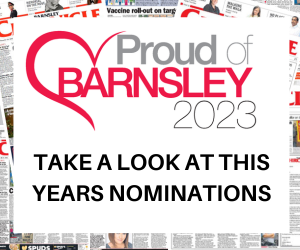 Simpson said: "I was very pleased with the win. We expected a tough fight.
"He was ranked more than 100 ahead of me in the world rankings, he had a winning record, and he'd beaten two unbeaten prospects already. I'd seen him fight live and expected a hard night.
"The plan was to feel him out in the first round, with fast and hard jabbing.
"We knew he was a pressure fighter who could throw big right hands which we didn't want to get caught with.
"As soon as the bell went he looked like the Terminator and came straight for me with a big overhead right.
"I thought 'I am going to have to catch him and not let him get confident.'
"Once I caught him with a few shots in the first exchange, I could see blood on his nose and lip and his whole face changed.
"He didn't want to be in there after that. I put pressure on him, and kept knocking him down.
"It gives me a lot of confidence."
Simpson is now due to fight next on July 2 in Metrodome.
"It will be really good to come back home.
"Everyone keeps asking me when my next fight in Barnsley is so it's nice to finally have one.
"It will be great to fight in front of a home crowd.
"Hopefully it will be another step up in opponent and I can get another win to keep moving up the rankings.
"I am 17th in the UK at the moment and I want to keep climbing up.
"Once you get into double figures for fights and you are unbeaten, with a lot of stoppages, you can start pushing for title fights which is what I will hope to do later in this year.
"I think I will have three, maybe four, more fights in 2022."