TOM HARBAN'S time with the Barnsley first team coaching staff recently has been 'eye-opening' and made him 'massively proud' but he is happy now to return to preparing his under 18s side for their play-off campaign.
The 36-year-old, who was in the Reds academy himself but never made a first team appearance, has been in charge of the under 18s side who have reached the play-offs at their current level for the first time ever.
He also stepped up to the first team to support caretaker Martin Devaney for the last three games of the relegation season – with three losses and debuts for several academy players.
Harban told the Chronicle: "I was proud to be in the first team dugout.
"My dad (John) was there as club doctor as well.
"I would have liked to have done it in different circumstances but I was massively proud.
"Martin just wanted to bring some positivity back and liven some of the players up in tough circumstances.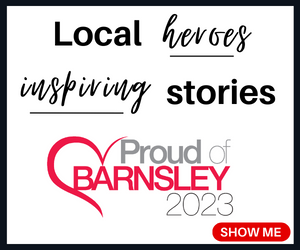 "We think we did a good job in getting them organised and competitive but it was tough with the young players we had against good experienced Championship teams."
Harban said his experience with the first team will help him as he attempts to develop young players who are ready for professional football.
"We want the young players to get to that level so to see what it's about on a day to day basis has been eye-opening for me.
"I know we have players in our academy system who can get there.
"So it's up to us to get them there as soon as possible."
Harban has been balancing his first team duties with being in charge of the under 18s in recent weeks.
"It's been an interesting experience which I have enjoyed.
"It's been a little bit chaotic at times but hopefully it will stand me in good stead in the future.
"I have aspirations in my career so to experience this at my age will only benefit me.
"But I am back down now to the nitty gritty of my job with the 18s which I love.
"I have been fully focused this week on getting the young lads ready for the play-offs."
The under 18s qualified for the play-offs after finishing second in their league, so will visit Charlton Athletic today.