JAKE Weatherald is hoping a season with Barnsley Woolley Miners will help him towards his ambitions of playing for Australia, while the club believe he can help turn their stuttering season around.
Weatherald landed in the UK on Friday afternoon then made his debut the next day, scoring 66 off 52 balls with 11 fours and a six opening the batting in a loss to Treeton.
The big-hitting 27-year-old has played 168 professional games for South Australia and the Adelaide Strikers in the Big Bash League, in which he was the first man to score a hundred in the final.
Weatherald told the Chronicle: "It's definitely my goal to play for Australia.
"I am getting into my prime to play international cricket.
"I could be stuck at home in the winter, just running and keeping fit, but to come out here and experience different conditions will help me and maybe give me that extra edge.
"I have come across as a pro and my responsibility is to win games.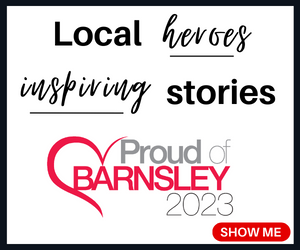 "Then I want to take match-winning performances into First Class cricket back home and that's how you get into international cricket."
Weatherald had been in the country less than 24 hours when he made his Barnsley debut in the ECB Yorkshire Premier South.
"I flew in on Friday then had to play the next day.
"I was pretty sore then the jetlag set in halfway through the game.
"I was very tried then I basically slept for the next two days."
The Shaw Laners have lost all five of their league fixtures so far this season.
Weatherald said: "We batted well on Saturday but didn't bowl and field as well as we wanted to.
"I am sure we can turn it around in the league and have some good runs in the cups.
"I will be the guy who everyone wants to get out, which brings pressure. But I have had that back home before so I will put it to one side."
Weatherald has been a regular in the Big Bash which is one of the biggest franchise tournaments in world Twenty20 cricket, attracting some of the top names in the sport.
He said: "It's cool to rub shoulders with some of the best players in the world.
"Probably the most talented cricketer I have played with is Rashid Khan.
"I have played against Kumar Sangakkara and Jos Buttler and against all the big Australian players like Steve Smith and David Warner, and worked with coaches like Adam Gilchrist, Ricky Pointing and Mike Hussey."
Why did Weatherald choose Barnsley?
"Yorkshire was touted as one of the areas that was strongest in club cricket in England.
"I know a few other guys who have come over to the north this winter.
"Barnsley got in touch and it seemed like a good fit.
"Everyone has been lovely and supporting me."
Barnsley captain Jason Booth added: "He's clearly going to win us games. He's a very easy going guy and, within a couple of days, he has fit into the team.
"He accepts he's playing with club cricketers.
"He's a really good bloke. Some of his shots were breath-taking."
Barnsley posted 270 which Treeton chased with three wickets down and seven balls left.
Booth added: "We batted better than last week but it couldn't be much worse than being bowled out for 65.
"We should have been out of reach with that score but the bowling was substandard.
"We kept Treeton in the game all the way and they had enough experienced players to get them over the line at the end.
"We are bowling well in some games and batting well in others but not doing it together consistently.
"We need to do better. We have been slow out of the starting blocks but we have to catch up."