BARNSLEY academy manager Bobby Hassell has praised his staff for bringing through a new generation of talented players who he believes could thrive next season – if they are in a balanced team with experience.
The Reds' under 18s reached the play-offs for the first time this season – losing at Charlton Athletic in the semi-final on Saturday – while several academy players made their first team debuts.
Hassell told the Chronicle: "A lot of academies at our level have a budget of about a million more than us.
"We have the lowest budget at category two so I think the staff do a tremendous job.
"We have set a good culture for the lads to thrive and for coaches to develop as well.
"Players have a better mentality now, the discipline is a lot better and so are the standards around the academy, even down to nutrition.
"We have now brought in Mick Tarmey who has been in and out of the club for 30 years and he's put a good scouting structure in place. We have built relationships with private academies and grassroots teams, as well as Barnsley Schoolboys.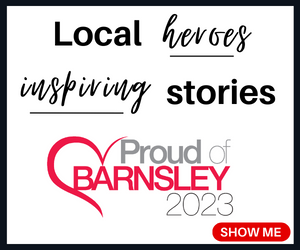 "We have had a very young under 23s team.
"We have had a lot of them step up to the first team, or be loaned out.
"But it's about developing the players which I believe we do."
The Reds, after their relegation was confirmed last month, played a host of academy graduates in the final three games under caretaker Martin Devaney.
Hassell, the former Reds defender, is hoping those young players continue to get chances next season but admits there must be a balance in the squad between youth and experience.
He told the Chronicle: "It's a lot easier to play in League One than the Championship.
"There's a massive difference, which is getting bigger and bigger.
"Relegation is obviously really bad for the club and fans, but it should open more opportunities for the academy lads to play.
"We live off funding from the Premier League which won't change.
"Some of them have proved that they will be fine in League One, but they won't be fine if they are all put in together.
"They will need seven, eight, nine more senior pros in the first team squad.
"I know, for John Stones, it was invaluable that he had the likes of myself, Stephen Foster, Darren Moore, Luke Steele who were all experienced.
"If you have lads coming in without that, and they have to rely on themselves, you're in trouble.
"The club know that.
"Hopefully recruitment will be good over the summer and the younger players can come in to supplement the more experienced core of the squad.
"The younger generation are shyer and more insolent than the older generation and not many have leadership qualities, and you've seen at that times with Barnsley teams."
Players to have come through the academy system into the first team in recent years include Jack Walton, Jacob Brown, Romal Palmer, Jasper Moon and – towards the end of this season – Matty Wolfe, Aiden Marsh and Jordan Helliwell.
Hassell said: "You are trying to produce players who can play for the first team, or can earn the club money.
"I would estimate we have had players from the academy play about 500 games in the last five years.
"We have sold Jacob Brown and a couple of younger players have gone to Premier League clubs.
"The return on investment from the academy is many millions in the last ten years, in terms of selling players on but also saving money on signing players from elsewhere who would cost more."
The Reds underwent a major change in backroom staff across the last year, which also impacted the academy.
Hassell said: "I have lost ten staff in the last year.
"Five have moved up to the first team and five others left to go to different clubs for higher salaries which is one of the major risks at our football club.
"That's part and parcel of where we are. If we get a good three years out of staff, I am happy with that.
"It can be very challenging but I see it as a positive that we are developing good people here."