REPRESENTATIVES from across Barnsley met with the new South Yorkshire Mayor to express concerns and points of improvement.
Oliver Coppard, who is now two weeks into the job, heard from a group of Barnsley residents in an open conversation at Barnsley College's Old Mill Lane campus on Wednesday morning.
Attendees included Linda Wilding, from the Low Valley Flood Group, John Evans, from Speed Awareness Group Ardsley (SAGA), Mark Booth, from Worsbrough Bridge Athletic Football Club, George Arthur, from Barnsley Trades Union Council, Ruth Booker, from Shafton Parish Council, community activist Rachel Stewart, David Clayton, from Shaw Lane Sports Club, Safaa Shreef, from Barnsley College and Teresa Wilcockson from Better Buses.
Each were given the opportunity to voice issues which mattered to them and the wider public around Barnsley.
Oliver said: "I'm not going to be able to solve every problem, of course.
"I'm not going to be able to deal with everything that everyone wants me to deal with - but what I can do is have an honest conversation with you about what's possible, what's hard, how we need to get on, and the challenges that we face.
"And I will do my very best to fix as much as I can.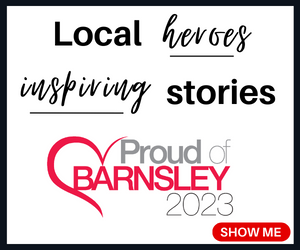 "This is my home, this is where I was born and raised - this is my community and this is where I want to do you proud.
"I want to make sure everybody in Barnsley and across South Yorkshire knows that we're in this together."
A plethora of issues were raised by residents including antisocial behaviour, speeding and pollution, and the standard of bus services across the area - which the the mayor agreed could benefit from improvement although funding barriers are faced.
John, from SAGA, put to Oliver how rising levels of antisocial behaviour 'running police and fire services ragged' need tackling.
Oliver responded that there are two ways to tackle the issues - including ensuring police services are properly funded and by ensuring young people don't fall into antisocial behaviour and that they have alternative opportunities to help prevent this.
He spoke about the importance of building more opportunities for young people to achieve this - similarly to the work of Barnsley Youth Choir, which he gave as an example.