Footballer Bethany England admits it has been a 'weird season' as a Chelsea player, with Roman Abramovich losing control of the club, but is thrilled to have come out of it with a double and hopes to take that form into the summer with the Lionesses.
The 27-year-old striker from Kingstone – who has been back home visiting family in Barnsley this week – was part of the Chelsea team that won the WSL and FA Cup this season. The London club was one of Abramovich's assets that were frozen in March, following Russia's invasion of Ukraine, meaning the club was immediately put up for sale and could not sell tickets for games.
They are now set to be bought out by an American group.
England told the Chronicle: "In the media there has been a lot going on with the club and we didn't know what was going to happen.
"Our job has just been to get the job done on the pitch and winning two trophies means we can hold our heads high.
"We weren't really worried because Chelsea is a big club and anyone would have been stupid to think it wouldn't be resolved. It just needed to be resolved in the right manner.
"The worrying thing was, if sales didn't go through at a certain time, would we get paid? But those were things we couldn't control so we had to focus on winning games on the pitch.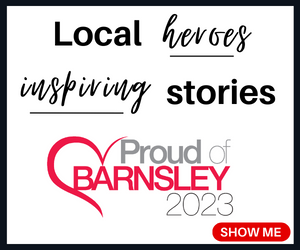 "We're happy now that there is a buyer and Chelsea will continue doing what they do best."
England started an FA Cup final for the first time last week as Chelsea beat Manchester City 4-2 in front of a record crowd.
"It's a proud day when you start an FA Cup final at Wembley.
"It's been a weird year, with two FA Cup finals. We didn't hold the trophy for long before we had to fight for it again.
"I am glad we won it and not on penalties because I don't think my heart would have been able to take it."
England spent most of the first half of the season as a substitute but some good scoring form in recent months saw her finish the campaign in double figures for goals and the starting line-up.
"It's been a weird year for me because I didn't play much in the first half.
"But then I kicked on and managed to score goals, solidified a starting place and ended the season on a high.
"Everyone at this level wants to start every game. With the age I am at, the next years will be crucial in terms of what role I play.
"Sometimes in football you can't have everything you want, but I am proud with turning it around this season to get more minutes and goals. I just need to make the right decisions in the next few years to get the playing time I need."
Bethany is now due to link up with the England camp, having been named in the provisional squad for the European Championships in June in England.
"It's just about making sure that when the final list is announced, your name is on that list.
"Whoever goes, I just hope England smashes it. It will be an amazing tournament for women's football."