BARNSLEY'S near future should become clearer over the next week with the new board due to speak to fans and the media while the search for a head coach is understood to be nearing a conclusion.
While it has been quiet at Oakwell this week, since the publication of the retained list last Friday, work has been going on behind the scenes to narrow down candidates for the vacant head coach role.
It has been five weeks since Poya Asbaghi left, two days after the Reds were relegated to League One.
Barnsley had initially hoped to have a new head coach in place by the start of pre-season which is officially June 6 – just ten days from now – although the full squad is not due back until two weeks after that. That is still the case, with a possibility of an appointment next week, but it is more likely to drag further into mid-June.
The Reds are understood to have spoken to a number of candidates, who have also filled out a questionnaire about their careers and lives.
Some are now due to undergo further in-person interviews before the Reds make their final decision.
The majority of candidates are understood to be UK-based, although at least one in contention is from overseas with no experience of managing in England.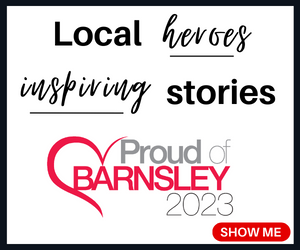 Barnsley's last six head coaches have been foreign but this time it is understood that some of the candidates are vastly experienced in English football – including some with previous links to the Oakwell club.
One of the candidates is known to be Michael Duff, the manager of League One rivals Cheltenham Town who gave the Reds permission to speak to the 44-year-old last week.
Jimmy Floyd Hasselbaink, the manager of another League One side Burton Albion, is also thought to have been considered for the role. The former Chelsea and Leeds striker is from the Netherlands but has spent most of the last three decades in the UK as a player and coach.
Paul Cook, who has been promoted out of League One with Portsmouth but is currently at Chesterfield who are in the National League play-off semi-finals, has been linked with Barnsley in national newspapers this week.
Martin Devaney – the popular former player and youth coach who was caretaker for the final three games of the season – is thought to be a candidate for the head coach role.
If an outside appointment is made, their first team coaching staff is expected to include Devaney, who was a team-mate of Duff's at Cheltenham.
Meanwhile, new club chairman Neerav Parekh is due to address fans tonight in a question and answer session at Oakwell from 6pm.
Parekh is also due to speak to the media next week along with some of his fellow new board members.
The Indian businessman was voted in as chairman after a boardroom change which saw previous co-chairmen Paul Conway and Chien Lee voted off the board.
Parekh is understood to own 21 per cent of the club and sided with the Cryne family and a group led by Julie Anne Quay, who each have 20 per cent stakes, to oust from the board Lee and Conway who are still understood to own 31 and eight per cent of the club respectively.
Conway and Lee were unpopular with fans due to a legal dispute with the Crynes, discussions about moves away from Oakwell, and Conway's stint as acting chief executive last summer which is widely considered to have been one of the key factors in Barnsley's relegation.
Parekh is now on the board with Jean and James Cryne – the widow and son of former owner Patrick Cryne – Quay, chief executive Khaled El-Ahmad and finance director Rob Zuk.