Barnsley FC's new board have already invested £1million in equity into the club, and are willing to provide more, says new chairman Neerav Parekh but he admits players will have to be sold this summer.
The Indian businessman was speaking at a fans' forum over the weekend, the first time he has spoken in public since he was appointed chairman earlier this month.
Parekh, the Cryne family and the group represented by Julie Anne Quay recently voted previous co-chairmen Chien Lee and Paul Conway off the board.
Parekh said: "A million pounds in equity has been put into the club from the existing set of share holders and, if more is needed, we will promptly act on that."
Parekh suggested that he would like to buy Chien Lee's shares - believed to be 31 per cent of the club - in the future but didn't know if they would be available. He said there had been no contact from Lee or Conway since they were emailed to inform them they had been voted off the board.
Parekh said: "They are shareholders, they have all the rights associated with their shares but they are not on the board and the board makes the decisions.
"At this point, the majority of shareholders voted them off the board. I can't see the future but I don't see why that would change."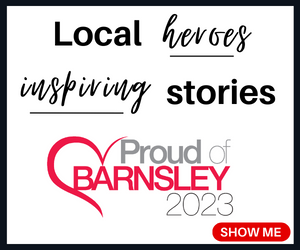 Conway and Lee had been controversial, with a legal battle against the Crynes and considering moving from Oakwell.
Parekh said: "There is a lot I wish we could have changed but I didn't have an influence on a lot of it. I don't want to go into individual things but I think most Barnsley fans know what has gone wrong."
The Reds are currently looking for a new head coach, with Parekh saying they have a five-man shortlist and are looking to make the appointment by the start of next week with a UK-based manager most likely.
Meanwhile, Parekh admitted 'we are definitely going to have to sell players this summer'. He was asked how many the Reds would have to sell to make up the roughly £7-8million loss from relegation to League One.
"It depends on how much we get for the first few. The idea is to keep as many as possible. We have some with a year left on their contracts but, unless we get absolutely absurd money, I don't think we would want to sell someone who has a longer contract."
Parekh said the Reds would continue to recruit using data which has generally been their strategy over the last eight years, although previous chairman Conway often ignored that policy.
"We will continue with the data model. The majority of the players who have come good have been from that model and the majority of those who haven't worked out have been from outside that model. I know it gets a bad rap but quite frankly Jame Cryne's model has worked very well. There have been ins and outs in terms of who has been CEO and we haven't always followed the model.
"All three of the head coaches who did really well, Daniel Stendel, Gerhard Struber and Valerien Ismael, ranked high in the data. A couple were taken out of the data system and they didn't do as well."
The Reds have had one of the youngest squads in the EFL in recent years. Parekh said: "We are still going to have to balance the books and sell players, which is not unique to Barnsley. But we will try to bring in a little bit more experience because that helps the young players. We can't have a team of only young players. But it is hard to get the right experienced players because typically they have a lot of offers and they are on higher wages. There won't be any high age cap."
On loan players, Parekh said: "This season, financially, there are issues and we will have to loan players to bridge the gaps."
Parekh says he initially invested in the Reds after an attempt to buy another European club fell through and he was put in touch with Paul Conway and Chien Lee.
Parekh said: "I am crazy about football. But the goals when I came in were to invest in the club, leave it in a better place and make money off it eventually. That has changed because I have become more of Barnsley fan and I will be here for longer. Of course I still want to make money like everyone does.
"It's an incredible club and an incredible fanbase. There is huge potential to get back in the Championship, stay there and maybe do better than that."
Parekh said he plans to be in Barnsley every six weeks, attending ten to 15 games a season, and will dedicate two to three hours a day to his role as chairman. He manages his family's investment portfolio in India but his involvement in Barnsley is a personal investment and 'passion project'.
"I will stay out of people's way because we have very good people in every department. But the role of the board is to set the budget for the year, decide which players we can afford to sell and keep, and have a say in the managerial search."
Parekh, Quay, Jean Cryne and chief executive Khaled El-Ahmad are due to speak to the media later this week.