HORIZON School under 14s have made history by becoming the first school team from Barnsley to win the Elite National Final.
Three weeks after Barnsley FC lost 4-0 at The Hawthorns, home of West Bromwich Albion, in their final Championship game before dropping into League One, the Horizon team beat St Peter's from Gloucester on penalties there in front of about 1,000 spectators.
It has been a superb season for the team, who also won the South Yorkshire Schools Cup earlier in May – beating Meadowhead 3-0 – and reached the semi-final of the National Schools Cup.
Several of the team are in professional clubs' academies while they made up the majority of the Barnsley Schoolboys under 14s squad who made history by reaching their national final – losing to Aldershot at Stoke City's ground last month.
Coach and teacher Ryan Copley said: "We probably have the strongest schoolboy side that Barnsley has ever produced.
"Putting this achievement into words is difficult and it's something these boys and their families will never forget. They showed nerves of steel, a togetherness that is unmatched, not to forgot raw footballing ability."
The school's chief executive Tom Banham said: " It's an amazing accolade for the school and the town – an achievement that no other Barnsley school has accomplished. The boys were an absolute credit to the borough and thoroughly deserved the victory, which was made even more dramatic with it going to a penalty shootout.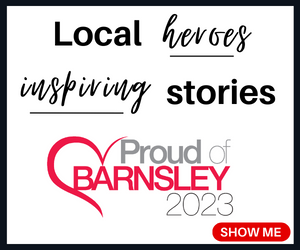 "The players and staff have committed absolutely everything to this over recent weeks and months."
Horizon reached the final of the cup, which had 128 entries, by beating teams from Manchester, Liverpool, Newcastle, Nottingham, Harrogate and Leicester.
Jack White and Jake Scargill put Horizon 2-0 up then St Peter's made it 2-2. Horizon scored all their penalties then, after the opposition missed, Charlie Gledhill-Carr netted the winning spot-kick. Tyler Parkin, Charlie Redfern, White and Bladen Heritage also scored from the spot.
Horizon squad: Ben Guirey, Charlie Gledhill-Carr, George Bedford, Liam McNulty, Logan Yould, Tyler Parkin, Euan Cutler, Luke Broadhurst, Jack White, Jake Scargill, Charlie Redfern, Bladen Heritage, Max Heseltine, Joseph Darnbrough, Billy Wroe and Landon Austin.