A PASSING comment by then chief executive Dane Murphy led to the boardroom coup at Barnsley FC that saw Paul Conway and Chien Lee removed as co-chairmen, says their replacement Neerav Parekh.
Conway was the figurehead of the consortium that bought the club in 2017 but some of his co-investors, such as Parekh – and many of the Oakwell staff – did not know for years that he was actually the representative of a group of investors who had agreed to nominate him to act for them.
Then Murphy, who was chief executive from 2019 to last summer, mentioned that he had been recommended by one of the investors then in Conway's group, which led Parekh and others to track down the then-unknown investors. They discovered that Conway held about eight per cent of the club while the others, who include Julie Anne Quay and her husband, collectively had 20 per cent.
The nomination for Conway as representative lasted four years so expired late last year.
Quay, her husband and the three other investors in the group then decided to remove the American as their nominee and, along with Parekh and the Cryne family, formed a majority to vote Conway and Lee off the board.
Parekh told the Chronicle: "The first time we heard about it was from Dane because he came in as a recommendation of one of the New York investors.
"Dane told us they existed and it all unravelled from there.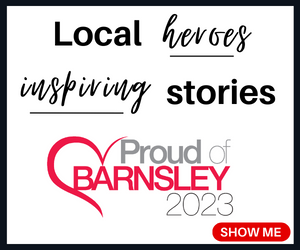 "You could go into the details of whether it was right and wrong that that was never revealed to us.
"Before then, it had crossed my mind to walk away from the club, but I didn't act on it and I am glad I didn't.
"I didn't know we could get to this point because we didn't know the New York investors had 20 per cent of the club and there was potential to work together and affect changes at the board level.
"We talked for a little while and built a relationship to the point where we all trusted each other and wanted to work together.
"The process of getting the shares registered back in their name took a long time."
Parekh initially invested in the Reds in 2017, when an attempt to take over another European club fell through then he was approached to partner with Lee and Conway – whom he did not know before.
His family business is in adhesives and chemicals, which he will continue to manage alongside his 'passion project' at Oakwell which is a personal investment as he is a football fan.
He has been a regular at games home and away and says he has fallen in love with the club.
"At first it was an emotional attachment to the sport but now it has morphed into an attachment to the club.
"I want to make money in anything I do, like anyone, but it's not the core motivation for me anymore. Even when the team was doing badly, the fans have been incredibly welcoming.
"Everyone says the fans will turn on you and maybe, online, a minority do.
"But every time I have met fans in person they have been unbelievably nice."
Parekh and his fellow board members were concerned about Conway and Lee's legal battle with the Crynes and considering moving from Oakwell among other issues.
"There were disagreements at board level and eventually that filters down to all areas of the club including on the pitch.
"Most of what we disagreed on is pretty apparent to fans.
"A lot of things about transfers and the culture of the club we disagreed with and that's where the changes stemmed from."
Parekh believes the new board will take the club forward but, having lost about £7-8million due to relegation, he knows it will take time.
"If I could ask the fans for one thing, it is patience.
"We will get things wrong.
"There is no way we can get everything right. Some of the things we want to implement will take time and financially we are in a hole so it won't be instantaneous. It will take time to stabilise.
"Ideally I would like a return to the Championship straight away.
"I would love to say Premier League is the target but it's a long shot.
"We need to be a stable Championship club at the very least.
"Judge us by our actions.
"We would like to see fans we have lost come back but we need to give them reason to come back.
"It's not that much of a change to what the fans had been used to – taking the club back to the football and community. It's not that hard."
One of the controversies in the Conway era was when he took over as acting CEO on two occasions, including last summer when his appointment of Markus Schopp and recruitment of unsuccessful players are widely considered to have led to relegation.
Parekh was asked if he would step in as chief executive should current incumbent Khaled El-Ahmad leave.
"Khaled is on a fixed-term contract so we know he will be here for the next couple of years, at least contractually.
"The plan is always to have a smooth transition for any role, but the idea is to keep the good people we have.
"If it was needed, I would step in as CEO for a short time. I wouldn't want to, ideally.
"If I did, I guarantee I wouldn't take a salary and I would stick to the club's philosophy."
Parekh owns 21.25 per cent of the club, having bought the ten per cent initially owned by baseball legend Billy Beane whose 'moneyball' strategy of recruitment influenced director James Cryne's model which Barnsley have used in the transfer market.
"I think Billy had a really good impact on the club. A lot of the successful transfers were the ones James and Billy worked on together. He was also genuinely a great guy."
Conway is understood to have ignored the data-led system last summer when acting chief executive.
Parekh said: "There have been deviations from the model.
"The majority of the players who have come good have been from that model and the majority of those who haven't worked out have been from outside that model.
"It is the same with head coaches.
"I know it gets a bad rap but quite frankly James' model has worked very well.
"There have been ins and outs in terms of who has been CEO and we haven't always followed the model."
Most clubs use data in recruitment. What makes Barnsley special?
"The proof is in the pudding.
"Everyone has access to the same data, it's how you interpret it.
"James' model gives us an edge.
"It is narrowing because clubs, especially better-resourced clubs, can do that as well.
"But, at present, we still are able to identify those players."