SPIRALLING levels of antisocial behaviour which has resulted in bus operators cancelling services - leaving vulnerable pensioners in limbo - must be stopped according to fed-up councillors.
Dozens of Stagecoach buses have been axed over the past few months due to yobs targeting vehicles on their routes.
Buses did not serve Hoyland town centre after 7pm for a week due to the behaviour, with Stagecoach bosses putting the safety of its drivers and customers as the main priority - though this led to many unhappy passengers who felt they were then more unsafe having to walk the journey themselves.
A joint attempt to support the town's North East ward - in particular Grimethorpe - was held earlier this year by the council, police and Stagecoach as antisocial behaviour incidents began to spike.
According to police, there have been 'numerous reports' of antisocial behaviour relating to youths in the area, forcing buses to be cancelled or diverted.
Officers said they have identified some of those involved as a result of patrols they have conducted.
In March, Stagecoach's 27, 27A, 27B and 28C did not stop at Grimethorpe Interchange and the 208 service did not serve Grimethorpe at all after 6.30pm due to incidents which 'put both employees and passengers at risk'.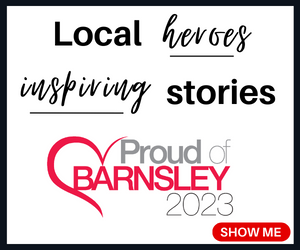 But Coun Ashley Peace, who represents the area, hopes more will be done to minimise cancellations on 'vital' services which are relied upon by vulnerable residents.
He told the Chronicle: "I completely understand Stagecoach's right to protect their drivers but they also have a duty to get people home.
"It's especially important for us here in the North East ward as we are right at the far end of the borough.
"I'd like to think that the police and Stagecoach can get together so we can minimise the vital services from being cancelled.
"There has to be a better plan in place because what's currently in place isn't working.
"These people involved are enjoying the notoriety so something definitely needs to change.
"A serious response is needed to tackle this issue."
Stephanie Peacock, MP for Barnsley East, met with local councillors and police officers in her constituency to help combat the rising concerns of antisocial behaviour - but she admitted the policing situation remains 'very difficult'.
"Along with Inspector Pete Spratt, I went on a walk around the affected area in Grimethorpe," she said.
"It was useful to discuss how the police are tackling antisocial behaviour in the area, as well as the challenges which local police officers are facing.
"I also had a walkabout with the local police officers in Hoyland in March around the West Street area.
"The policing situation remains very difficult, both in Barnsley and at a national level.
"There are still too few police officers and over a decade worth of cuts to police budgets means there are huge pressures on both resources and police time.
"The police are working under difficult circumstances to keep us safe."
Stagecoach bosses told the Chronicle that cancelling bus services is a last resort - and they want the community to get in touch when they see negative incidents taking place.
A spokesperson added: "Our teams work very hard to serve our local communities and we know how important a regular and reliable bus service is to customers.
"Unfortunately at times, small pockets of antisocial behaviour means that we have to take action to support the safety of both staff and customers.
"Working closely with the police to report and resolve instances of antisocial behaviour either on or off buses in a number of ways.
"Adjusting services really is a last resort.
"We would ask our local communities to remain vigilant and help us by reporting any information on any antisocial behaviour towards buses that may assist the police with their enquiries - this can be done anonymously.
"We understand how important it is to the local community that services are able to be maintained and we are very keen to do that."