SUE BAILEY has been selected for the England team at the Commonwealth Games in Birmingham next month and some of her fellow Barnsley sportspeople are hoping to join her.
Sprinter Joe Ferguson and cricketer Katherine Brunt could also compete at the games which run from July 28 to August 8.
Para table tennis player Bailey – who won Commonwealth golds in 2002 and 2006 – will go for a hat-trick.
The 49-year-old teacher from Dodworth won her first Paralympic medal at the sixth attempt last year when she took bronze with partner Megan Shackleton in Tokyo.
Sue said: "I'm thrilled to be selected for my third Commonwealth Games in Birmingham.
"Winning gold in Manchester and Melbourne was amazing, especially in front of a home crowd in Manchester.
"Being able to win gold in Manchester will always be so special to me as my dad was terminally ill at the time and all he wanted to do was see me play.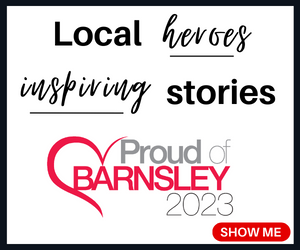 "So to get him transferred from the hospital to watch my final and to win it for him will always be such a memorable experience.
"The Commonwealth Games is the only event that we are in a combined team with our able-bodied team members, and it is always special to be able to compete at home in front of family and friends who normally don't get to see me play.
"I would love to win another gold in Birmingham in front of a home crowd but it will be a tough competition as always."
Sprinter Ferguson had been hoping to run the qualifying times for the England team over 100m and 200m before the deadline of Sunday, which are 10.18 and 20.5 seconds respectively.
The 22-year-old from Darton set personal bests in both events at the Loughborough International last month with 10.25 and 20.63.
He returned to Loughborough on Tuesday to run 10.28 in the 100m and set a new personal best of 10.62 in the 200m.
The England athletics squad is due to be selected next week.
Ferguson said: "I am consistently running fast. I ran into strong headwinds this week which meant I didn't get the qualifying standard.
"I think I have a chance of the relay squad at the Commonwealths but I will wait and see."
As well as the Commonwealth Games, Ferguson has also been targeting the European Championships which follow.
Meanwhile, cricketer Brunt has previously said that the Commonwealth Games will be the final event of her 18-year international career.
The 36-year-old fast bowler from Dodworth, who has taken more than 300 wickets for England, is hoping to be part of the Twenty20 squad as women's cricket is included in the games for the first time.
Before then, England are due to take part in a home series against South Africa including a Test Match later this month then three One Day Internationals and three Twenty20s.
Brunt married her England team-mate Natalie Sciver last week.
They then returned to the Northern Diamonds team to play in the Charlotte Edwards Twenty20 Cup.