BARNSLEY'S search for a new head coach is set to enter its eighth week.
After a slow build-up during May, the race for the Oakwell hotseat took some twists this week as – amid interviews with shortlisted candidates – Jimmy Floyd Hasselbaink pulled out of the race and Michael Duff was also approached by Championship club Blackpool. The Reds are very keen to have someone in place in time to plan for pre-season on June 20 but will not rush getting the right appointment which could set the tone for the season.
Assuming a new boss is appointed in the next fortnight, the Reds will have had as many head coaches in the last year as league wins if you include caretakers Jo Laumann and Martin Devaney. It has been a real rollercoaster with the glorious Valerien Ismael stint followed by two extremely unsuccessful appointments in Markus Schopp and Poya Asbaghi during a nightmare season.
That may take time to recover from – not just financially with the Reds now scrambling to get out of the third tier and clear big debts, but also mentally for the players who lost nearly week in, week out after being so close to the Premier League.
Queen Elizabeth II – whose Platinum Jubilee dominated national news coverage last weekend – was just a few months into her 70-year reign the only time Barnsley had a worse season, in terms of points and wins, than their catastrophic 2021/22 campaign.
A line needs to be drawn under that horrific year at some point. The ousting of Chien Lee and Paul Conway from the board has already created at least some positive momentum. They must now build on that with good decisions in the appointment of a new boss – their eighth permanent manager in four and a half years – as well as in the transfer market, then good results on the pitch once the season starts.
Speaking to the likes of veteran Neil Warnock, 73, and up-and-coming Manchester United coach Eric Ramsay, 30, might seem an extremely varied and almost scattergun approach. But it is an attempt to cast the net far and wide to look at a range of candidates without being blinkered, although they have a style of play and certain other criteria in mind.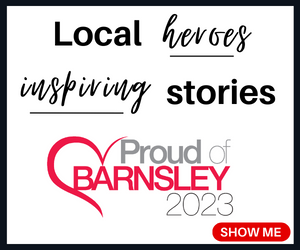 These names are not necessarily an exhaustive list of all the candidates still in contention, and some are more likely than others to get the job, but it gives a flavour of the current race for the Oakwell hotseat.
MICHAEL DUFF
The 44-year-old has been a strong contender throughout the process but has now also been linked with Championship Blackpool after Neil Critchley left. Duff is understood to have had interviews with both clubs this week and Barnsley's chances may hinge on whether the Tangerines offer him the job or not. Reports on Friday suggested Liam Rosenior was very close to getting the Blackpool job.
Duff was born in Belfast but raised in North Yorkshire then was spotted by Cheltenham playing for Carterton Town as a 16-year-old in 1994. The centre-back was a mainstay in the side that would go from the Southern League to League One, mainly under Steve Cotterill.
During his time with the Robins, he played with winger Martin Devaney who will be part of the Barnsley first team staff.
Duff moved to Burnley in 2004 and spent 12 years with the Clarets, helping them into the Premier League and becoming the first man to play in the top eight divisions in England.
He returned to Cheltenham as manager in 2018 and, after losing in the play-offs in his first full season, won League Two in his second then finished 15th in League One this year which is the club's highest ever placing. He almost exclusively uses a 3-5-2 formation, with high pressing.
Duff's Cheltenham side are known for being extremely well-drilled with outstanding fitness levels as well as a clear gameplan and structure.
DANIEL STENDEL
A second spell at Oakwell for the German has been discussed.
It would be a very different scenario to four years ago as, unlike that summer, Barnsley are expected to have to sell many of their star players with plenty of uncertainty over the playing squad.
The 48-year-old did a superb job in the record-breaking 2018/19 promotion season, securing an immediate return to the Championship.
But his record after that is not good.
Stendel was sacked 11 games into the 2019/20 season, winless in ten following the exits of key players. The Reds infamously released a 21-word statement without thanking him, amid accusations by Paul Conway that he was trying to engineer a move to a rival club.
He had a brief spell at Scottish club Hearts before Covid-19 cancelled their season and he left, having refused to take wages in lockdown.
A year ago, he moved to Barnsley's then sister club AS Nancy but was sacked after failing to win any of the first ten games, with the side eventually relegated to the French third tier.
The last times he was seen by Reds fans or reporters were after the 5-1 loss at Preston, which led to his sacking, an impromptu drinking session with supporters in Barnsley days later, and as a witness in the assault trial of the acquitted Joey Barton.
CHRIS BEECH
A name that has featured prominently in the betting odds.
The 47-year-old was assistant coach at Rochdale to former Barnsley boss Keith Hill for six years then his only stint as a manager was at League Two Carlisle United.
He joined the Cumbrians in November 2019 and led them to finishes of 18th then tenth before being sacked 11 games into the most recent season when they were third-bottom.
His side played a direct, high-pressing style dubbed 'Beech ball'.
Beech played for hometown club Blackpool as well as Hartlepool and Huddersfield, for whom he was on the bench when they lost 7-1 at Oakwell in 1998.
ERIC RAMSAY
The 30-year-old Manchester United coach is thought to be likely to stay where he is, but has been considered by Barnsley.
The Welshman was never a professional player and began his coaching career at Swansea City's academy after studying sports science at Loughborough University.
He moved to Shrewsbury Town where we was academy manager then first team coach before taking over as joint caretaker – winning six out of eight games for the League One club. Shrewsbury, in that era, often featured highly on lists of teams across Europe in terms of pressing statistics. Ramsay was under 23s coach at Premier League giants Chelsea from 2019 to July last year when he moved to the Red Devils as first team coach.
He was initially appointed 'set piece coach' by Ole Gunnar Solskjaer, with some negative media coverage after United failed to score from 117 corners. Ralf Rangnick changed his role to a more traditional first team coach, and incoming Erik Ten Hag has indicated he would like to keep Ramsay.
He is one of the youngest ever coaches to complete professional qualifications in Britain.