BARNSLEY'S shortlist for their head coach role is being slowly narrowed down but it is unclear whether they will hit their target of having a new boss in place by Monday.
There are thought to be four or five main candidates for the role remaining, with interviews taking place this week and the search reaching a conclusion, although the exact timescale for an appointment is currently unclear.
Cheltenham Town manager Michael Duff – who has had interviews with Barnsley and Championship club Blackpool this week – is one of the leading candidates.
The Chronicle understands that Daniel Stendel, who gained promotion with the Reds in 2019, has also been under consideration and contacted.
Former Carlisle United boss Chris Beech – who was Keith Hill's assistant at Rochdale – has featured highly in bookmakers' lists and is understood to be someone the Reds have considered.
Beech's Carlisle side were known for their high-pressing style of play which is thought to have flagged his name up in the data-led searches of Barnsley who want to play that way.
There is thought to be at least one other name in the frame which is yet to be made public.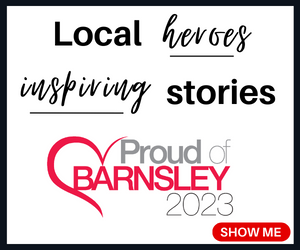 Manchester United coach Eric Ramsay and veteran manager Neil Warnock have both spoken to the club about the vacant managerial position but are not currently thought to be the leading candidates. Reports have indicated Ramsay will stay at United.
Jimmy Floyd Hasselbaink, who was one of the final candidates but not top choice, pulled out of the race this week and announced he would be staying at the Reds' fellow League One club Burton Albion. Reports elsewhere that Barnsley's interviewers did not log onto a planned Zoom interview with Hasselbaink earlier this week due to a mix-up are understood to be accurate.
Chief executive Khaled El-Ahmad told the media last week that the Reds wanted a new man in place by June 13, which is Monday. But, if they have not found who they deem to be the right candidate, that could be extended – although they are very keen to have someone in place before June 20 when all players are due back for pre-season. El-Ahmad said the search is priortising candidates who know English football, play a high-pressing style and, ideally, have experience of promotion in their career.
They have been without a head coach since Poya Asbaghi left on April 24.
Whoever takes over is expected to work with Martin Devaney as part of their first team coaching staff. The former Reds winger and youth coach was first team caretaker for the last three matches of the 2021/22 relegation season.
El-Ahmad said last week that Devaney would not be the new head coach but would be involved in the first team.
Devaney played with Duff at Cheltenham who have also accepted a request from Blackpool to speak to the manager, after the Seasiders' previous boss Neil Critchley left to join Aston Villa as assistant coach. Former Oakwell chief executive Ben Mansford, now at Blackpool, is thought to have spoken to Duff this week as well as El-Ahmad. Duff guided the Robins to their highest ever finish of 15th in League One last season, having promoted them the previous season – in his first manager's role.
Hasselbaink's Burton finished one place lower in 16th. A statement on the Burton club website read: 'after speaking to Barnsley the Brewers manager has decided that he prefers to stay and continue his work at the Pirelli Stadium.'
Hasselbaink added: "Barnsley asked to speak to me. I wasn't the one who asked to speak to them. I listened, we had a few conversations and a few meetings and I decided it was not the right move for me. I am more than happy to stay at Burton."
On filling out Barnsley's questionnaire for candidates, he said: "That's how they like to do things. Everyone has their own way, you have to respect that. Everybody sees football in their way and you have to decide whether you fit with that criteria. I've never been through that kind of interview process but I've seen crazier things in football."