PLANS to boost tourism at an historic site in Barnsley - believed to be one of the best-preserved examples of Cluniac architecture in Europe - will result in a bid for UNESCO-approved status being launched, the Chronicle can reveal.
The Grade I-listed Monk Bretton Priory, off Grange Lane, is currently in the custodianship of English Heritage but owned by Barnsley Council.
However, long-mooted plans to create a Cluniac-inspired trail - alongside adjacent Mill of the Black Monks, Barnsley's oldest in-use building which dates back to the 12th century - could now be fast-tracked.
Members of the Friends of Monk Bretton Priory group revealed this week that the venue is one of just four monastic sites in Britain that Christophe Voros, director of the European Federation of Cluniac Sites (EFCS), will present in a bid for UNESCO 'World Heritage' status.
Accredited sites are regarded as being universally important due to their history, and there are currently 33 recognised sites in the UK, including Stonehenge and Hadrian's Wall.
An open meeting about the plan will be held at nearby Priory Campus, Lundwood, on June 30 at 3pm.
Ian Stevenson, from the group, said: "On May 30 we gave a guided tour of the site to Christophe and two architects who are in charge of research and publication for EFCS - Enrique Saiz from Spain and Jose de Carvalho from Portugal.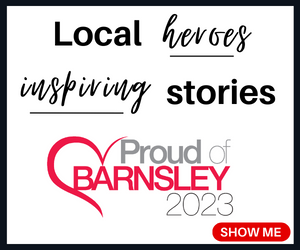 "All three visitors praised the Priory's detailed remains, and its growing use as a site for both entertainment and education.
"This bid could really put Barnsley on the world map."
Founded in about 1154 by a local landowner, Adam Fitzswaine, it was a daughter house of the rich Cluniac priory at Pontefract.
However, within 50 years bitter quarrels had broken out between the two houses, as Pontefract sought to retain direct control of Monk Bretton.
The dispute was only resolved in 1281, when Monk Bretton seceded from the Cluniac Order and became a Benedictine house.
In 1295 it housed 13 monks - the exact same number as at its closure in November 1538 during the dissolution of the monasteries.
Henry VIII sent the famous Thomas Cromwell to take control, accompanied by William Blythman who bought it and lived there.
It was also owned by the sixth Earl of Shrewsbury, who was gaoler of Mary Queen of Scots, and married to Bess of Hardwick.
The priory site changed hands several times over later centuries, before being placed in state guardianship in 1932.
Malcolm Lister, who owns the Mill of the Black Monks, believes a Cluniac trail will preserve both the priory and historic pub for the next generations.
As well as backing the Friends of Monk Bretton Priory's quest, he is also bidding to have the mill's Grade II-listed status to be upgraded to Grade II* - something which will automatically boost its tourism credentials.
The 84-year-old added: ""The history is vast, but very few in our community know it - it's like it's been hidden in time.
"This heritage is ours - it's an inheritance left to each and every one of us but it comes with a duty to see it safely into the hands of generations to come."