BARNSLEY'S youngsters will be given financial incentives to quit smoking in a joint scheme with the college and council.
The scheme will run until early next year and aims to support students at Barnsley College who are currently smoking to stop at targeted college sites.
The programme has been made available through the council's Covid-19 recovery fund, and will work alongside the specialist support which is already available to students.
The council say that there is 'strong evidence' supporting the use of financial incentives to encourage people to quit and stay quit when paired with specialist support services.
Therefore, students could receive £35 in gift cards if they quit for 12 weeks.
This will be reviewed by carbon monoxide monitoring which is already offered weekly to youngsters by the college's smoking advisors.
Coun Caroline Makinson, cabinet spokesperson for public health and communities, said: "In Barnsley, we want everyone to have the best possible chance of enjoying life in good health.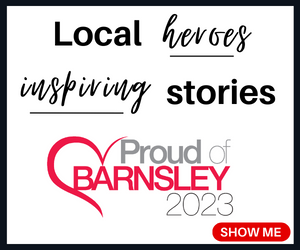 "Studies have shown that using financial incentives is an effective way to help people quit and stay quit, even after the incentives end.
"I am therefore excited to see this pilot scheme set up in partnership with Barnsley College, and I hope it will help young people go smoke-free from an early age."
Liam Garside, head of student services at the college, added: "We have been working with Barnsley Council on our smoking cessation programme since September 2019.
"This twelve-week programme, open to staff and students, offers a wide variety of support to promote and develop independence through a structured programme to quit, including incentives for milestone achievements.
"The college's smoking cessation programme supports the council's Healthy Barnsley vision whilst improving the health and welfare of our students and staff."
It comes only a few months after another scheme was launched in partnership with Barnsley Hospital to get pregnant women to stop smoking.
Running for the next 12 months, the scheme aims to reduce the number of women smoking at time of delivery and bring Barnsley closer to regional and national averages.
The town's current rates are 14.2 per cent, well above the national average of 9.6 per cent.
As part of that scheme, pregnant women could receive up to £260 in gift cards as incentives.
Walburgh Manhungira, Public Health specialist midwife for Barnsley Hospital, said: "Barnsley's maternity stop smoking team are well-established in offering treatment in pregnancy to help women quit smoking.
"Our approach is non-judgmental, supportive and inclusive of family members and partners.
"We're excited to be able to offer this brand-new financial incentive scheme for women to quit smoking in pregnancy."