DWINDLING resources and rocketing levels of fly-tipping across Barnsley must be addressed in order to clean up the borough, according to an MP.
Figures revealed more than 5,500 reports were submitted by locals in 2020/21, almost double the year before, costing Barnsley Council £200,000 to remove.
Stephanie Peacock, who represents Barnsley East - one of the worst-hit constituencies - spoke during a debate in Parliament about the rise in reports.
She congratulated the council on their #EverybodyThink campaign, and thanked local community groups for their work to tackle the issue.
However, she questioned the government on their level of support for local authorities to deal with fly-tipping, given the council's budget has been cut by 40 per cent since 2010.
She said: "Fly-tipping is a blight on communities like Barnsley, but fortunately, solving it is in everyone's best interest.
"To tackle this issue we need to make proper disposal of waste as simple as possible through education and easily accessible household recycling points.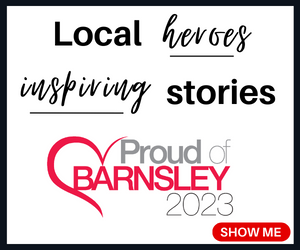 "We also need to make offending as difficult as possible through tougher enforcement and greater awareness of waste disposal scams.
"Our council and community are doing all they can to reduce offending, but the government must ensure local authorities are given the support they need to continue - and boost - this great work."
Local authority bosses attributed the hike in 2020/21 to prolonged spells of lockdown forced by the Covid-19 pandemic.
Environment director Paul Castle said the 'dramatic' rise had seen numbers higher than they were in 2016 when the council launched its targeted campaign.
Tipping on secluded country roads and bridleways, alleyways and other hotspots such as urban backings between streets and roads continues to 'cause a headache'.
"The numbers we have got unfortunately are higher than when we kick-started our work a few years ago," he added.
"We will be reusing some of the things we did before to try to reduce levels that unfortunately have been raised as a consequence of lockdowns."
The council is able to seize vehicles used in fly-tipping and can choose to destroy or sell them if the owner doesn't come forward, as has occurred on multiple occasions during recent years.
Coun Chris Lamb, Barnsley Council's deputy leader, said: "We're committed to reducing instances of fly-tipping in Barnsley and take environmental offences very seriously.
"Thanks to work from our enforcement team we're cracking down on those who fly-tip in our borough, and those who are irresponsible with their rubbish.
"Most instances are small and are more than likely to come from a single household.
"As part of our #EverybodyThink campaign, we're letting residents know how they can be responsible with their rubbish and help us crack down on fly-tipping.
"We have been historically strong in reducing the levels of fly-tipping, and we will again bring together teams from across the authority as well as external partners to reduce the rises we have seen."
* Fly-tipping can be reported online at barnsley.gov.uk/everybodythink and information on known offenders can be shared confidentially by emailing safer@barnsley.gov.uk for the council's enforcement team to investigate.