BARNSLEY Schoolgirls under 12s are hoping to complete an historic season with victory in a national final on Sunday.
They face Wolverhampton in the ESFA Champions Cup Plate final at Sixways Stadium in Worcester from 1.30pm.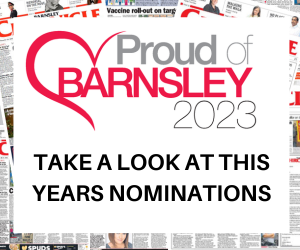 They are the first Barnsley schoolgirls team to reach a national final.
The girls, in their second season together, played in a round robin group stage then beat Swansea in the semi-final in January.
Coach Lauren Williams said: "It's an unbelievable achievement for the girls. We are all so excited.
"We won the semi-final right at the start of the year and it's been such a long wait for the final.We still have that buzz and can't wait for the weekend.
"We have been training twice a week and will train on Saturday morning then travel down that day and stay over to make a weekend of it.
"We have already made history by being a Barnsley girls team in the final but we want to carry that on by winning the game and lifting the trophy.
"It would be amazing. They are a great bunch of girls. Most of them play for the same club team and go to the same school so they are very close.
"The talent is incredible and I think some of them could go a very long way."
Squad: Kianna Smith, Netherwood; Ella Oliver-Jones, Horizon; Ellie Eatock, Carlton Outwood Academy; Sienna Smiljanic, Penistone GS; Ruby Taylor, Penistone GS; Bella Hawley, Darton Academy; Eden Star Lambert, Penistone GS; Heidi Proost, Penistone GS; Casey Tindle, Netherwood; Anna Miller, Kirk Balk Academy; Gracie Brice, Holy Trinity; Emma Allcock, Penistone GS.