BARNSLEY'S councillors collectively pocketed more than £1m through annual allowances and expenses, figures obtained by the Chronicle reveal.
There are 63 councillors - three in 21 wards - and each received between £10,647 and £11,823 through a basic allowance.
In addition to their annual salary, some councillors receive special responsibility pay for carrying out extra duties, such as serving on the council's ruling cabinet, or chairing committees including planning, scrutiny or licensing boards.
Council leader Steve Houghton was paid the most at £40,759, with former deputy leader Coun Jim Andrews - who lost his Rockingham ward seat in last month's local election - second at £30,585, followed by cabinet members Margaret Bruff, Tim Cheetham, Alan Gardiner, Jenny Platts and Chris Lamb who all surpassed the £26,000 mark.
Coun Steve Green, who represents the Monk Bretton ward, had refused any increase in allowance since he was elected onto the council and had received just over £10,000 each year, but his new role as chair of the licensing board - replacing Coun Charlie Wraith - saw a rise to £19,528.
The total paid to all councillors in allowances and expenses for the financial year was £1,022,778, a 3.5 per cent hike on the previous year's £986,703.
A council statement said: "All councillors receive a basic allowance in recognition of the work they do on behalf of the community, such as representing their constituents and attending council meetings.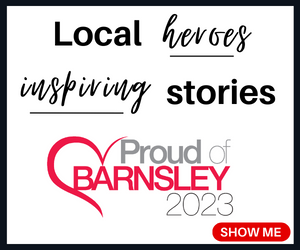 "Members with extra responsibilities, for example cabinet members and chairpersons of regulatory boards, also receive a 'special responsibility allowance' for the extra work involved."
Councillors' basic rates collectively topped £744,000 - a rise from the previous figure of £719,000 - with extra responsibilities accounting for a further £266,000.
Barnsley Council also paid almost £11,500 in mileage allowances during the financial year, according to the report.
John O'Connell, chief executive of the Taypayers' Alliance, urged local councillors to keep their expenses down due to the cost-of-living crisis crippling households.
"In a time of increasing pressure on local authority resources, it is essential that every penny is spent wisely.
"Given that allowances are often set by councillors themselves, elected representatives must avoid any perception of feathering their own nests while the vast majority put up council tax.
"Now more than ever, excessive allowance payments to councillors are difficult to justify.
"Not every local authority has prioritised finding savings or cutting taxes over awarding local politicians excessive payments.
"With the country facing a deep recession, councillors must keep down their taxpayer-funded allowances to ease the burden on hard-pressed households."
Coun Alan Gardiner, cabinet spokesperson for core services, said: "Councillors receive a basic allowance for their vital work and commitment in our democracy by serving and championing the people of Barnsley.
"This is through local casework and ensuring the effective operation of the council through their participation in various democratic meetings."