TEACHERS from a Wombwell school have taken on a huge challenge and raised more than £1,500 for their pupils.
Wombwell Park Street Primary School staff donned their walking boots and climbed the three Yorkshire peaks - Pen-y-Ghent, Whernside, and Ingleborough - on May 28.
Adam Fidment, assistant head at Park Street, was one of the five members of staff to take part, and said the 24-mile route was hard going.
"We had to do quite a few practice walks beforehand, such as doing each of the peaks individually, in order to prepare," he said.
Sally Hodgson, a teaching assistant at the school, said the response from parents and children was really encouraging.
"We even had letters sent to us wishing us good luck on the day. It was really important for us to do something positive for the kids after such a tough couple of years during Covid.
"All the funds we've raised will go straight back into the school to support the children's learning, through new equipment and resources."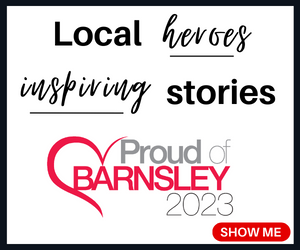 Setting up a Just Giving page online two months ago with a target of £300, the team have since smashed their target, raising just over £1,500 for their students - and look forward to doing more fundraisers for the school in the future.
Headteacher Chloe Lawson said: "I felt really blessed to have staff who think so highly of the school and our children and wanted to give such positivity back.
"Our school community is incredibly lucky to have such an inspirational team."
The fundraising page can still be donated to until August by visiting the Just Giving website.