JOE FERGUSON has shrugged off the disappointment of missing out on the initial England squad for the Commonwealth Games and is hoping to prove he is one of the fastest men in Britain.
The 22-year-old from Darton is due to run the 200m at the British Championships in Manchester today.
They are the trials for the upcoming European and World Championships.
He is hoping to continue a fine season in which he has set personal bests over 100m and 200m with some of the top times in the UK this year.
Joe said: "It will be good to compete with the best guys in the country.
"It's one of the first times I have ever competed against them all so I am hoping to do well.
"I have won medals at the British champs before but I think this will be a higher standard race.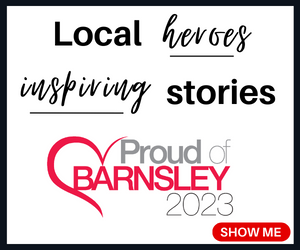 "I definitely want to get to the final and a medal is not out of the equation.
"If I finish in the top five or six, I should be in contention to get into the squads for the Europeans, maybe even the worlds if I do really well.
"To get to a major championship this year would be a dream come true.
"The Europeans would probably be the most realistic and that would be a really good start for me.
"It's just about taking my form from earlier in the season and delivering at the highest level."
Ferguson was hoping to be selected for England at the Commonwealth Games in Birmingham next month but instead is on the standby list.
"It is a bit disappointing but I am not too disappointed.
"It was always touch and go whether I would get into the squad or not.
"We think I have missed out by a couple of places.
"I am on the shortlist so I could be called into the team, maybe for the relay, if anyone pulls out.
"Twelve months ago I would never have thought I would be close to this team so, in a way, to be disappointed is a good thing.
"How I've run so far this season has given me a lot of confidence that I can get to the top level in the future.
"I just have to keep going."
Ferguson balances his training schedule with part-time work at a jewellers and studying psychology at Sheffield Hallam University.
He has been running since he was 13, initially with Barnsley AC and now with Leeds City.
Joe's ultimate goal is to represent Great Britain at the Olympics in Paris in two years.
"Paris 2024 is always what is in the back of my mind.
"I will be thinking about that no matter how the rest of this season goes.
"But to have done some good times and be close to major championships this year is very encouraging."