THE government's alleged failure to deliver on its promises to 'level up' communities such as Barnsley - which has lost out on an estimated £30m in funding in recent years - saw a minister visit the town following pressure from a local MP.
Secretary of State for Levelling Up, Housing and Communities Michael Gove met Stephanie Peacock, who represents Barnsley East, and members of the Coalfields Regeneration Trust which formed 22 years ago to support ex-mining communities recover from pits' closures.
The visit - prompted by the MP's questioning in Parliament about the government's failure to so far deliver on its so-called 'levelling up' promises to towns such as Barnsley - took place last Friday.
Ms Peacock has continually hit out at the government as each of the town's bids of levelling up funding bids have been rejected since 2018, despite being in need of support 'on every objective measure'.
As no funding has been acquired, Barnsley has now seen a real-terms loss in allocation of £29.9m, according to local leaders.
Ms Peacock said: "After inviting the Secretary of State for Levelling Up, Housing and Communities to visit the Coalfields Regeneration Trust early this year, I was pleased that he was able to meet with them last week.
"The trust have been so important to so many local businesses, not just in Barnsley but in coalfields across the country to support as many people as possible.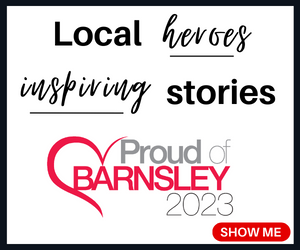 "It is an excellent project offering fantastic life-changing opportunities to many.
"It was important that the Secretary of State was able to learn more about this initiative, and discuss possibilities for future government support.
"Though the idea of 'levelling up' is welcome in principle, it means nothing if places like Barnsley are being left even worse off than before.
"We need to change the settlement of our country back in favour of those who built it.
"This means providing enough funding in Barnsley to ensure good jobs are available, high streets and businesses can thrive, houses are affordable and the streets are safe from rampant antisocial behaviour.
"Until we see these changes on the ground, levelling up will continue to be no more than a token phrase."
The trust originated in Barnsley in 1999 to assist ex-mining towns, which often saw low levels of health, employment and education.
Today, they continue to offer support to all former coalfields across England, offering funding, practical help and education and employment to those living in areas in need of an uplift in available opportunities.
A study - dubbed 'State of the Coalfields' - was produced by the trust which revealed the disparity between mining and non-mining areas.
It noted how coalfield areas continue to lag badly behind other parts of the country in education, health, life expectancy, economy and jobs.
Gary Ellis, chief executive, added: "We were pleased to have a constructive meeting with the Secretary of State on the role we can play in delivering levelling up.
"We know that the process of levelling up is complicated, but it is not impossible.
"If we work together and redirect funds and resource where it is needed most, we can make the changes needed now and for future generations.
"We are very grateful to Stephanie for securing this meeting for us as our local MP and would like to thank her and her team for their work to make it happen."(