Michael Duff was pleased with his Barnsley side's run-out in a 3-1 win at Worksop Town in their first friendly.
The Reds netted all their goals in the first half through Devante Cole, Aaron Leya Iseka and Callum Brittain then the hosts scored a penalty early in the second half against a team of under 23s.
Josh Benson came off with an ankle problem but Duff said he hoped it was not too serious.
Duff said: "These games are about getting minutes into the players and coming through unscathed injury-wise.
"It's getting pitch geography back into the players and understanding the dimensions. We haven't hardly done any work in terms of shape but that will be ramped up.
"It was good for the younger ones. They looked really nervous. But it was good that Worksop scored in the first five minutes. Then it's more of a challenge then and you can have a look at their character. They came through it really well and created some chances in the second half."
Cole and Iseka netted after difficult seasons last season which they finished as fringe players.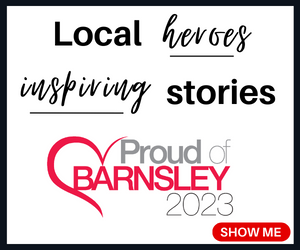 Duff said: "I can only look forward. The past is the past. I can't affect that and nor can the players now. They were two good finishes. We had worked on hitting some diagonal balls and that worked well."
The day began with a BBQ at Oakwell for supporters. Duff said: "The turnout was good, and so the way the players engaged with the fans before they left.
"We are trying to make it one team – players, staff, supporters, sponsors. It will take time and it won't be easy, especially if we lose a few games."
Mads Andersen and Carlton Morris both watched the game from the sidelines. Duff said: "Mads trained this morning. Carlton felt a tiny niggle in his hamstring. They have trained all week, there's nothing more to it."
Duff said Herbie Kane was back in full training while Michal Helik, Jordan Williams and Brad Collins were further away and it was unclear if they would be fit for the start of the season.
He also said that he agreed to bring in a first team and they would be announced early next week. Their identity is unknown but it will not be Wade Elliott who assisted Duff at Cheltenham.