A BARNSLEY MP has slammed the way some schools teach 'wildly inaccurate' and 'misleading information' regarding sex education to young children.
Miriam Cates, MP for Penistone and Stocksbridge, last year sparked controversy when she said that saying 'trans women are women' would be 'erasing women's rights' and is 'not acceptable'.
In a debate in Parliament, Ms Cates spoke of groups that were teaching 'dangerous and contested, extreme ideologies that do not have a basis in science'.
Earlier this month, she secured a debate in Parliament about the materials being used in the teaching of relationship and sex education (RSE) in schools.
She said: "I know that lots of schools do a brilliant job of delivering RSE, however, it is also the case that parents within Penistone and Stocksbridge, and from across the country, write to me every single week to share their own concerns about the impact that extreme and misleading information in schools is having on their children.
"I have, as a result, undertaken extensive research into this matter, and am now calling on the Department for Education to tighten up the guidance about what is 'age appropriate' and to make sure that parents are able to access all resources used in school.
"We must never teach relationships and sex education in schools outside the context of respecting parents' choice and parents' values."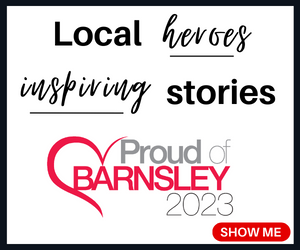 Ms Cates added that as a former teacher, she taught a number of pupils about sex education - but has now slammed 'wildly inaccurate' teachings that can be damaging to the town's youngsters.
"Despite its good intentions, the new RSE framework has opened the floodgates to a whole host of external providers who offer sex education materials to schools.
"Now, children across the country are being exposed to a plethora of deeply inappropriate, wildly inaccurate, sexually explicit and damaging materials in the name of sex education."