AN avid campaigner whose tireless work helped secure a major law change last week has set about making changes to the probation system which he believes failed his family.
Johnny Wood - whose sister Jackie Wileman was killed by four criminals joyriding in a stolen HGV through Brierley in 2018 - met Home Office minister Kit Malthouse on Tuesday alongside his MP, Stephanie Peacock.
Life tariffs - previously reserved for murder and manslaughter convictions - are now available to judges presiding over death by dangerous driving cases after the change came into force last Tuesday.
However, although Johnny and Steph - who represents Barnsley East - helped secure the change, they are now spearheading calls for reforms to the probation system given Jackie's killers had 100-plus driving convictions between them.
He hopes the meeting with Mr Malthouse will inspire a review into how the system keeps track of criminals.
Johnny said: "When you hear a judge, a top QC in this country, say they would like to give the criminals a longer sentence but couldn't because they were restricted by the law, you feel you have to do something.
"This prompted me to get in touch with my MP, Stephanie, to make changes to the law.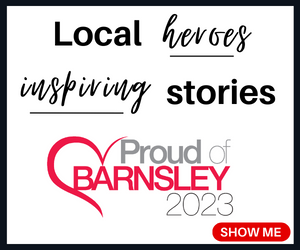 "But the death by dangerous driving sentencing change is just the start - Jackie's killers should not have been on the streets and we've been let down by the probation system."
An internal review was launched by the Probation Service following the incident as David Mellor, who took the HGV from his employer, was under its supervision for previous offences.
Steph, who praised Johnny and his family's fresh quest for change, told the Chronicle the meeting got the ball rolling and vowed to continue the fight for reforms in Parliament.
"I was pleased to accompany Johnny to his meeting with the minister this week - whilst we welcome the increase in prison sentences available to judges, there is still work to be done," she added.
"I hope this meeting with the minister is indicative of a continuing conversation regarding the changes we still need to see.
"It is an honour to know Johnny and have worked with him over the past few years.
"He is a fantastic campaigner who has taken something so terrible and turned it into positive change, so others do not have to struggle how his family has.
"The justice system absolutely failed Johnny at every possible stage. From the criminals being free within Barnsley, to a lack of victim support, the system did not work.
"Credit should absolutely go to Johnny for his hard work."