JOSH Benson is looking to prove himself under former manager Michael Duff after a 'very frustrating' first season at Oakwell where he rarely felt fully fit.
Benson is the only current Reds player that new boss Duff has worked with before this week, signing him for Burnley under 23s in 2018 after his release from Arsenal.
Duff then spent four years as Cheltenham manager, almost securing a loan for Benson who instead played briefly for Burnley in the Premier League then moved to Barnsley a year ago.
His first season at Oakwell - under Markus Schopp, Poya Asbaghi and then Martin Devaney - was plagued with injury and then Covid, leaving the former Arsenal youngster disappointed.
"I was very frustrating," he said.
"I feel like I got off to a good start when I came in and I felt fit but then obviously I had Covid and injuries - I just didn't really feel fit throughout the whole season.
"It's ups and downs and then obviously the relegation was gutting so hopefully this season I'll stay fit and crack on.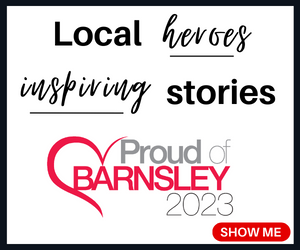 "It was definitely a big learning curve with everything."
Benson played in the first pre-season friendly - away at Worksop in a 3-1 victory - but was taken off with an ankle injury.
However he's hoping to be back in training next week and to be fit for the season ahead.
"It's not too bad I've been out running and it's still a bit sore now but hopefully I'll be back in training next week," he added.
"I'm 100 per cent looking to be fit for the start of the season."
The central midfielder believes the Reds can get promoted next season - but his personal aim is to just stay fit.
"I've got to train hard and prove myself to stay in the team," he said.
"I want to play as many games as possible, affect the games and just stay fit."