LAST season's Player of the Year Brad Collins has returned from an injury and expects to be fully fit for the start of the season.
The 25-year-old 'keeper signed from Premier League giants Chelsea back in 2019, and has made 81 appearances for the Reds since then.
Having been crowned the Barnsley FC Player of the Year last year, following a series of good performances that kept the team in games, Collins suffered a shoulder injury in April whilst playing against Milwall in a 4-1 away defeat.
The Southampton-born keeper didn't play in the Championship after that, nor has he featured in either of the Reds' two pre-season friendlies so far - but he told the Chronicle he's now back and looking forward to the season.
"It's all good now, obviously I was out for a little while but it's good to be back and fully fit," the six-foot-one shot stopper said.
"I'll be back for the start of the season for sure.
"It was hard because when I got injured there was still enough games to get out from where we were.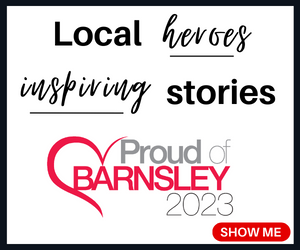 "It was tough to watch from the stands because I'd have liked to help the team - but at the end of the day we did go down."
Collins added that he is expected to don the Barnsley jersey in League One next season - but he admits 'things can change'.
"I've had some talks with the club and as things stand the plan is to be here but a lot of things can change."
He signed a four-year deal with the club in 2019 - with an option for a further year at the end of his current spell - and, having previously played League One football whilst on-loan from Chelsea at Burton Albion, he expects it to be another tough season.
"As everyone knows nowadays League One is such a tough league, even tougher than when I was on loan at Burton," he added.
"There's a lot of bigger teams in that division now.
"If you look there's probably ten, 11 teams who are expecting to be in the play-offs.
"There's only room for four and two in the automatics so we've got to make sure that we're in and around that area."
Collins could feature in tomorrow's third pre-season friendly against Crewe Alexandra.