TWO Barnsley fighters got the workouts they required while another scored another emphatic stoppage.
Callum Simpson, Dempsey Wale and Danny Hall made it a hat-trick of victories for hometown fighters on last Saturday's bill at the Metrodome.
Simpson's burgeoning reputation as a knockout artist was further enhanced as he wiped out Farouk Daku in just 81 seconds.
The hapless Ugandan had already been floored by an accumulation of shots before Simpson was onto him again and referee Michael Alexander stepped in to save him from more punishment.
It is a fourth straight first round win for the town centre light-heavyweight and the seventh time in a row he has ended a fight early in his nine pro outings.
Simpson, 25, said: "It's quite frustrating for me because I train so hard and I want that kind of worked up atmosphere, not an easy fight.
"On paper he was a good opponent and has gone the distance with Shakan Pitters (former British champion).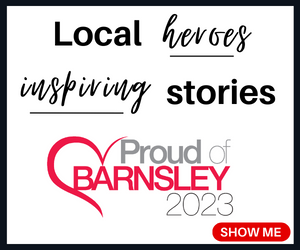 "I want at least a Central Area title fight next. I am more than ready for it and I would take it at super-middleweight or light-heavyweight. I can do both comfortably.
"I want that step-up. For the amount we are paying, we may as well throw a bit more in and get a title fight.
"I don't want to be having these easy fights but I think my power, speed and relentlessness is proving too much. I want the competitive fights."
Wale, also 25, also has an unblemished career and he made it six straight victories with a 60-55 win over Newark's Fonz Alexander.
It was the first time Dempsey, younger brother of the show's promoter and former British champion, Josh, had stepped up to six round level and he had little trouble with it.
The light-welterweight scored with a flurry of shots regularly and particularly looked to hurt the away man to the body. It was a composed display with Alexander only really capable of rallying in the final round to earn a share of it from referee Darren Sarginson. Dempsey, from Brampton, will now return to headline the next promotion at the same venue in September 30.
He said: "I loved every minute of it. I do think I was a bit too relaxed and took too many shots.
"It was a great learning fight and I've learned some lessons in not switching off.
"There is plenty to work on and I will be straight back to it."
Grimethorpe super-welterweight Hall made it two wins from two as he got by Martin Shaw, from Rotherham, with a 40-36 victory.
It was a tougher fight than the scoreline from Sarginson might suggest with Shaw keen to land counter shots on Hall whenever he was being backed up.
Hall, 24, stuck to the task well, though, and established himself as the dominant man in the ring in every round.
He said: "I think it went well and it was a better performance than my debut. I took my time more to see the shots and listened to my corner. Things worked well. I am taking things step-by-step."