A look at some of the key issues with a fortnight left until the season starts
WHO IS GOING TO SCORE THE GOALS?
The sale of Carlton Morris last week, following the departure of Cauley Woodrow earlier in the summer, left Barnsley painfully short of proven goal-scorers and in desperate need of new striker signings.
The Reds will surely be keen to bring in at least one, ideally two, new forwards in the next fortnight before the start of the season.
It is a big test for the recruitment department who, working with chief executive Khaled El-Ahmad and head coach Michael Duff, will have to find some gems on a very limited budget.
Coming off a campaign in which they broke their club record for fewest home goals and netted the least home or away in half a century, the lack of threat up front has casting major doubt over the promotion credentials of a squad whose defence looks strong and midfield full of potential if lacking experience. With Victor Adeboyejo turning down his new contract offer, coupled with Morris' exit, the Reds also lack physicality and the ability to hold the ball up.
The imminent arrival of James Norwood should add a proven goals record and experience to the frontline. As of yesterday, the only senior strikers were Devante Cole and Aaron Leya Iseka, who have both come off poor seasons and appeared to frustrate head coach Michael Duff with their performances in the 0-0 friendly draw with League Two Crewe on Saturday.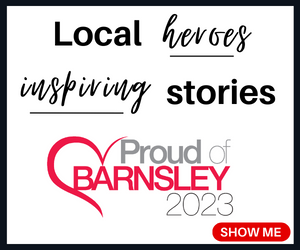 They are good enough for League One and this is a huge opportunity to get a regular run of games, as long as they can play the high-intensity and super-fit style Duff requires.
Cole has scored 32 goals in 158 League One games. He has the most goals for the club of any of the current players, with nine, although seven were in his first spell in 2014. He also struck in the first two friendlies of this summer.
Since the start of 2018, he has just two in 37 for clubs at League One level – with disappointing spells at Wigan, Burton and Doncaster Rovers, for whom he did not score nine appearances throughout 2020. That is not encouraging when added to his one goal in 24 Championship appearances last season for Barnsley.
However, he has mainly been a substitute in those spells. When he has been given a consistent run of starts, such as at Fleetwood in League One in 2017 or Scottish top flight club Motherwell in 2020/21, he has reached double figures.
Iseka is an undoubted talent who has spent most of his career at the top level in France but, after three goals in three games last autumn, his performance levels – and some would say effort levels – dropped massively.
There is still a chance he could leave this summer, if there is another club willing to take him and Barnsley get other strikers in. Should he stay and find his best form in League One, and in a functioning side, he should score a lot of goals. But there are a lot of 'if, buts and maybes' attached to that.
Barnsley also have Jack Aitchison, who is more of a support striker or attacking midfielder, as well as youngsters such as Aiden Marsh, David Bremang and new arrival Jack Butterfill who are somewhere between the first team and under 23s, with one senior goal between them.
American international Sebastian Soto could be an option if he can prove during his current Oakwell trial that his goalless 12-game spell with Livingston was not an accurate reflection of his ability.
HOW MANY MORE WILL FOLLOW MORRIS?
With Michal Helik and Callum Styles expected to leave, Morris was one of the players the Reds had hoped to keep and build a team around.
The repeated mantra that there is little money in the transfer market is undermined when Luton, one of the clubs with a comparable budget to the Reds, can pinch arguably their best player in Morris – having also taken 53-goal Woodrow weeks earlier.
Styles, who played in Saturday's friendly, and Helik, who is still returning from injury, remain Barnsley employees but it would be a major surprise if either play League One football for the Reds after September 1.
The question now is: what happens if clubs meet the Reds' valuations for Mads Andersen, Brad Collins and Callum Brittain?
Barnsley could be left without three quarters of the players who, at the start of the summer, would have made up their best 11.
The Reds promised that there would not be a firesale this summer but, if there are many more departures, it will begin to look like one.
REDS ADDRESSING LACK OF EXPERIENCE
Should James Norwood sign, as expected, in the coming days, it would be a realisation of the promise the new Barnsley board made in May to recruit more experienced players.
He would be the oldest player, at 31, the Reds have signed since bringing in Liam Lawrence in 2014 – months before they changed policy to focusing on youth development and almost exclusively signing under 25s.
New signings Robbie Cundy and Nicky Cadden are 25 and signed two-year deals which suggests a focus on the here and now.
Devante Cole, 27, has been the oldest player in the squad and the most experienced in the EFL.
As well as their goal-scoring prowess, Woodrow and Morris' exits deprived the very young Barnsley squad of two of its oldest and most experienced players, who would have been tasked with being leaders. The vast majority of the squad are 24 or younger, with central midfield still looking extremely inexperienced which was a major issue in last season's relegation.
DUFF STARTING TO MAKE IMPACT
Michael Duff has impressed staff at Oakwell in his first month at the club.
He appears to be instilling the work-rate, discipline and organisation that was badly lacking last season, while also focusing on fitness with some of his early training sessions just two and a half hours of constant running. The players speak highly of him and, while they are bound to say nice things about the man essentially in control of their career, he genuinely seems to have brought a refreshing new attitude to the club.
As he said in his first press conference, some players will not like his approach and he will weed out those who do not want to be there.
How long that process takes, and how much surgery is done to his squad with the selling of key players and the recruitment of their replacements, especially up front, is likely to have a big impact on his early results.
But he feels like the type of young, hungry coach the Reds needed at this point and should be given patience.
INCOMING TRANSFERS MAKE SENSE SO FAR
Although all the transfer dealings are connected as the Reds attempt to spin plenty of plates on a limited budget, if you separate the outs from the ins, Barnsley seem to have done good incoming business so far this summer.
Nicky Cadden is the first left-back or left wing-back to sign permanently for four and a half years since Dani Pinillos in January 2018, and his stats of six goals and 12 assists in League Two last season are impressive.
The Reds saw off Championship interest to secure him, as they did with Robbie Cundy who had impressed with Bristol City earlier in the year and is a dominating central defender.
Those two signings are the pick of the bunch so far, although new midfielder Luca Connell has caught the eye in training and friendlies while Conor McCarthy is another highly-rated centre-back arrival.
They all appear to have the right hunger and character which was certainly lacking in some of last summer's signings.