MARTIN Devaney says there has been a 'total change in atmosphere' at Oakwell since the appointment of his friend and former team-mate Michael Duff.
Devaney, the former Reds winger and youth coach, was caretaker for the final three games of last season after relegation from the Championship was confirmed.
The club then appointed Duff, who had played at Cheltenham with Devaney, who is now a permanent first team coach.
Devaney told the Chronicle: "It's definitely a big change. It's totally different.
"He's brought an energy, higher standards, discipline and the lads are buying into everything he wants. It's a new mentality. We just have to maintain it now and keep working hard.
"There has been a total change in atmosphere and it is really positive.
"He (Duff) spoke to a few clubs during the summer. I am just really pleased he came here and, as soon as I heard about it, it felt like something that would fit well. He had a very good career as a player and has been a really successful as a coach. He's on an uphill trajectory and hopefully he takes us with him."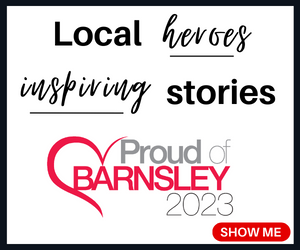 He added: "I spoke to him when he was talking to the club and I was trying to sell to him what a fantastic football club it is. If we get things right, we can be a force to be reckoned with.
"The decision was down to him but I am glad he made the decision."
Devaney was considered for the head coach role himself. He told the Chronicle: "I was a candidate and that's all I will say. It's fine. I am where I want to be as a first team coach. I am delighted."
What will his role be on the first team coaching staff which also includes assistant Martin Paterson who arrived last week?
"We haven't ironed that fully out yet. At the moment we're all on the training ground keeping it positive and learning how we all work. Over the next few days, we will nail it down.
"I know the club and the players so Duffo will ask my opinion but he'll make his own decisions.
"We have been working on the build-up play into the mid third and now we will touch on the final third."
On Duff's former Burnley striker Paterson, who moved from Inter Miami, Devaney said: "I remember him as a player. He had a shaved head and looked aggressive. He's a really good guy.
"Michael spoke really highly of him.
"I am looking forward to tapping into his knowledge.
"To leave Miami and come to Barnsley, I am sure it's a decision he's made for his career or family because he's been away from them."
Devaney lost all three games as caretaker after taking over a side shattered by relegation and at the end of the club's worst season in 69 years.
"I haven't really dwelled on it.
"It was difficult in terms of the timing. The decision was made to release the manager and I was next in line.
"It is never ideal to take over a team that has been relegated.
"It was just about picking the boys up and trying to see out the season.
"I maintained positivity but it's difficult, when the team is relegated, to drill the habits, mentality or style I want into them. I enjoyed it and I will take the positives and negatives.
"For me personally, it was a good experience.
"There were quite a lot of things that went wrong last season.
"That's in the past. We have to back the new manager and give him the support he needs. We're all positive now."
Devaney played 176 games for the Reds between 2005 and 2011 and coached in the youth set-up for almost a decade.
"From the first day I came in, I felt at home. It's just a special place.
"Just driving in past the sandwich shop and meeting the people who work here, I wanted to come here.
"I loved being a player here – promotion, the FA Cup run, an ever-present in the Championship.
"My family stayed here. It's home for us. I am grateful the club gave me the opportunity to develop and learn as a coach."
Will Barnsley be pushing for promotion this season?
"I don't want to say those words.
"We'll be working really hard to compete for that."