Analysis of Barnsley's 0-0 friendly draw with Nottingham Forest.
SOLID START FOR DUFF AT OAKWELL
This was Michael Duff's first game in charge of Barnsley on the first team pitch at Oakwell and many of the few thousand Reds fans in attendance will have been quietly pleased with what they saw.
Friendlies are always difficult to judge - and the attacking frailties that have dogged the Reds all summer remain - but Duff's team looked well-organised, well-drilled and gutsy outfit who held their own against a Premier League side.
Barnsley fans are desperate for positive signs after the Covid-19 crisis kept them away for more than a year then they returned for the worst season in most of their lives.
They had to endure generally terrible football - including two comprehensive losses to Forest who would go up - under managers who badly struggled to get their ideas through to the players and instil discipline. Here it was clear the team were playing to Duff's gameplan, frustrating Forest who dominated the ball often without looking dangerous. The Reds will look to be the side dominating the ball once the season starts, so this was a very different challenge - but one they rose to well.
While the light smattering of fans in the stands was reminiscent of the end of last season, the mood felt different.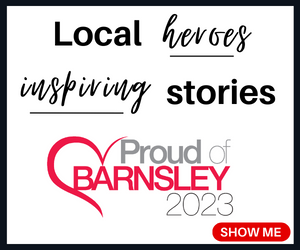 Barnsley looked a strong unit getting ready for the gruelling challenge of League One - if still light up front.
Duff is clearly starting to get his strongest 11 clear in his mind but tweaks will need to be made.
ATTACK NEEDS HELP
For the second game in a row, the Reds drew 0-0.
With new signing James Norwood in the stands, Devante Cole and Jack Aitchison started then Aiden Marsh and Aaron Leya Iseka came off the bench.
None of them made a huge impact, although it was a tough ask against a good defensive side who dominated the ball. Cole and Aitchison both saw long-range shots easily saved before Cole's close-range effort just after the break was tipped over. Cole and Aitchison both collected loose balls regularly as Forest were rattled by the Reds.
Clearly Barnsley need at least one more striker to give them the goal threat which could transform them from mid-table to promotion-challengers.
As well as the lack of strikers, the Reds also do not appear to have many attacking midfielders who can break defensive lines, burst into the box and get goals and assists.
The only current Reds midfielder - other than the ill Callum Styles who is expected to leave - who has scored for the club, is Luke Thomas who has not netted in more than 50 Reds games since his debut.
Luca Connell, Josh Benson, Herbie Kane and Matty Wolfe are all good players but not particularly attack-minded. Will Hondermarck played in central midfield after training as a right wing-back.
There were other clues to Barnsley's attacking plans such as the wing-backs being extremely high.
DEFENCE LOOKING GOOD
Forest started Taiwo Awoniyi - a new signing for a reported £17million – and Brennan Johnson, who was been priced even more highly when linked with other clubs. Neither of them had a sniff of a chance as, although their team had plenty of the ball, they could not create any opportunities in the first 55 minutes.
There was only a two-minute period just before the hour-mark when Forest looked dangerous, with Brad Collins superbly saving from Joe Worrall before Oli Hammond blazed over from close range.
Before and after that, Barnsley's defenders were relatively untroubled.
Mads Andersen, wearing the captain's armband, played on the right of back three which also contained Robbie Cundy, who played in the middle, and the left-sided Conor McCarthy. With Liam Kitching, also a centre-back, operating at left wing-back, they had natural defenders across the back line which made them a solid unit. New signing Nicky Cadden came on for the final half an hour.
The only goal Barnsley have let in in four friendlies so far was a penalty for Worksop Town in the first match when the Reds team was mainly under 23s.
They are expected to sell Michal Helik - who watched from the stands due to injury - while the future is unclear for his fellow centre-back Andersen, goalkeeper Collins and right wing-back Callum Brittain. But, should the Reds keep the majority of them, they will have a very solid back line which should provide a strong platform for a League One promotion push.
CONNELL AGAIN STANDS OUT
Once again, Luca Connell was Barnsley's stand-out player.
Having watched the first friendly at Worksop from the stands, the midfielder has impressed against Crewe and Forest.
He made a couple of big tackles – one that earned him a yellow card – showed some nice skill on the ball and is clearly able to spread it with big diagonal passes.
He is young and raw at 21 and, having been playing in the Scottish third tier, the hurly burly of a League One midfield scrap will be a new challenge for him.
But he seems to have the skills to be success at that level.
The likeable Scouser is also, by all accounts, a positive presence around the training ground as the relegation gloom continues to evaporate.
NEW SPONSORLESS KIT
Barnsley played in their new home kit, with no sponsor.
The Reds are currently without a main shirt sponsor but have put the kit on sale anyway.
There are thought to be several options for sponsorship but the club are working on finding the best deal.
A sponsor is likely to appear on the players' chests in the near future, providing an important cash injection.
But, for now, the kit looks like it is from the 1970s - before all strips were emblazoned by sponsors' names.
Barnsley (3-5-2): Collins; Andersen, Cundy (Moon 80), McCarthy; Brittain, Connell, Wolfe (Hondermarck 68), Benson (Thomas 64), Kitching (Cadden 57); Cole (Iseka 74), Aitchison (Marsh 64).
Unused: Walton, Jalo, Ackroyd.