AARON Leya Iseka says issues in his personal life impacted his first season at Barnsley but he is now determined to make amends after a 'very tough' start.
The Belgian striker, 24, signed last summer on a four-year deal from French top flight club Toulouse then, after a wait for his visa, netted three goals in 14 Championship starts and 11 substitute appearances.
Those goals were in back-to-back games in the autumn, after which he badly lost form and did not start a league fixture after January as the Reds were relegated.
"It was very tough for me," Iseka told the Chronicle in his first press interview since joining the Reds.
"I had some stuff outside the pitch that didn't help me to be good in my head or on the pitch.
"We can all agree it was not a good season for the club, but it is in the past now.
"We are looking forward to making the fans happy again."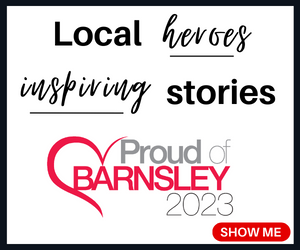 Iseka arrived with compatriot Obbi Oulare, who never started a game and was loaned out in January for
18 months.
Their signings were attributed to now-ousted chairman Paul Conway who since admitted he went away from the club's usual data-driven approach when acting chief executive.
Many expected Iseka to depart at the end of the season but he has played in pre-season friendlies under Michael Duff.
His future is still unclear, with Barnsley hoping to bring in more strikers in the coming weeks.
Iseka said: "For the moment I am still in contract with Barnsley so I will always do my best when I am here.
"I cannot know the future.
"At the moment I am training and, when I am wearing the shirt, I will always do my best to represent the club."
Iseka believes that, should he stay, he will show the fans a lot more of the ability which has seen him play nearly 100 times in the French top flight as well as for Belgium under 21s.
"I really feel that I can make improvements in every area this season.
"We have a new mindset, a new gaffer, everything is new which is something that will help me.
"In football, if you are OK inside your head, you will do well in the games."