LEADERS across the borough have come together to praise the work of emergency services who fought bravely to protect residents - but calls for crews to be better equipped to cope have been made by the county's fire boss to help avoid a repeat of this week's events.
On Tuesday, emergency services were forced to declare a 'major incident', meaning that residents were asked to only call 999 if a life was at risk due to stretched services.
It was the hottest day on record in the UK, with temperatures reaching 40C - leading a number of fires to start due to the dry conditions.
Chief Fire Officer Chris Kirby praised staff for their efforts this week.
He said: "I want to pay tribute to and pass on huge thanks to firefighters, officers and control room staff who dealt with an unprecedented surge in demand for our services on Tuesday afternoon.
"Also to the support teams from across the service who helped with vehicle issues and logistics, delivering of supplies to incidents and provided general support.
"Their professionalism, dedication and commitment to serving our communities was exemplary and I am so proud of their efforts.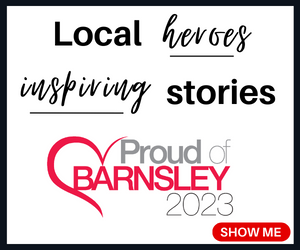 "I have worked within the fire and rescue service for almost 24 years and I cannot recall such an unprecedented level of demand, in such difficult conditions.
"As the surge in calls ramped up, our control staff and officers had to prioritise incidents based on risk to life and property.
"On occasion, we had to leave fires burning that were not affecting life or property to attend other, more serious incidents.
"Normally, if we experienced a high demand such as this, we could request support either regionally or nationally - but the difference was that almost every single fire and rescue service was experiencing the same thing.
"If the record-breaking temperatures we saw are a sign of things to come and we experience days like it more and more, then the whole sector needs to be better equipped to deal with such extreme levels of demand."
Dr Alan Billings, South Yorkshire Police and Crime Commissioner, also praised the emergency service workers for their work.
He said: "I want to thank all those officers from both services and the Yorkshire Ambulance Service who were at work over the last few days of extreme weather, especially on Tuesday.
"All the emergency services were stretched as we faced multiple outbreaks of fire across the county on the same day.
"This required careful and swift response and managing.
"The situation was so serious that the public was only asked to dial 999 if life was immediately at risk.
"In the end a major incident was declared.
"We owe the emergency services officers thanks for the way they responded, tackled fires, managed evacuations and kept us safe.
"This was further evidence of the way the emergency services in South Yorkshire collaborate closely at all times."
Dan Jarvis, MP for Barnsley Central, added: "Our emergency services worked under immense pressure in extreme conditions to put out fires across our region.
"My heartfelt thanks go to every frontline worker and the control staff who worked flat out to ensure every incident was responded to.
"We could all see the scale of the challenge and we are extremely grateful for the service."
With the fire service stretched to the limit, the Fire Brigades Union slammed government policy which forced 16 fire and rescue services to declare a major incident, including in South Yorkshire.
Matt Wrack, the FBU's general secretary, said: "Firefighters are at the forefront of the climate emergency.
"The demands of the job are increasing but our resources have been under attack by government cuts for over a decade.
"A total of 11,500 firefighter jobs have been slashed since 2010.
"We have warned of the growing threat for years but our concerns have fallen on deaf ears.
"The brutal truth is that government ministers have ignored the warning signs which have been obvious for all to see.
"They are guilty of criminal complacency."