LACHLAN Moorhead, from Penistone, is hoping to win Commonwealth Games gold next week and kickstart his international career during which he aims to become Great Britain's first ever judo Olympic gold medalist.
The 21-year-old British champion has been selected for England in the under 81kg category, which is due to take place on Monday and Tuesday of next week in Coventry.
He said: "I am going for gold. It would be a great milestone and a big platform for my career to win that at home.
"I am the second highest ranked. The first seed is Canadian and he's very good but I would like to think I can get the better of him and win the tournament.
"I did the Youth Commonwealth Games in the Bahamas but this is a different level. I have given my whole life to the sport so it means an awful lot when something like this comes along.
"I am excited for the home crowd, I haven't experience anything like it. In judo there usually aren't many big crowds. Hopefully I will have some support."
Lachlan lives in Birmingham, studying at university and training five days a week 9am-5pm when not competing. He has recently fought in Mongolia, Hungary and Croatia but loves returning to Penistone.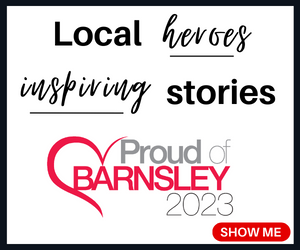 "Unfortunately I don't live in sunny South Yorkshire any more. I come home as much as I can because I find it quite refreshing. People from our part of the country always take excessive pride in where they are from. People don't understand if they are from, say, Hertfordshire. I will be taking a Yorkshire flag in my kit bag."
Lachlan took up judo through his father Matt.
"He went to judo classes and put me by the side of the mat. I was running riot so he put me in the kids' class. I really got into it and he set up his own club in Penistone where I trained."
What does he like about the sport?
"It's a fight. It's like you're wrestling in these weird pyjamas. Every day in training, you fight.
"You need to be fit and strong and agile. In my opinion, it ticks all the boxes as a sport. I think it will do people good if they do it."
Lachlan hopes success in Birmingham will be the start of a glorious international career.
"I am going for the Paris Olympics (in 2024). I don't know how many Olympic cycles I intend on doing but I want Paris to be my first. An Olympic medal would be massive. British judo have never had an Olympic champion so that's the big goal for all of us. But my first aim is the Commonwealths in Birmingham."