JAMES Norwood is pleased he has joined Barnsley despite a another club asking him to turn his car around on his way to his Oakwell medical.
The 31-year-old striker signed a one-year deal with the Reds earlier this month after being released by their League One rivals Ipswich Town.
He told the Chronicle: "I was meeting a different club on the Monday then Barnsley made an offer on Tuesday and I did a medical on Thursday.
"I had spoken to the gaffer (Michael Duff) a couple of weeks before and he had outlined his intentions to sign me but, until a contract is in front of you, don't really know what will happen.
"I have had a few situations like that this summer.
"I had someone ring me and try to turn my car around on the way to Barnsley to do the medical.
"But I said I had a duty to have a look at Barnsley.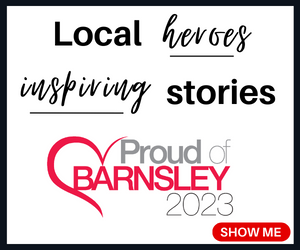 "The minute I met the gaffer and physio, I got a good feeling about the place and that made my decision."
Norwood is behind in terms of match fitness after being without a club for much of pre-season. He believes he could feature in the opening game at Plymouth Argyle on Saturday.
"I don't feel too bad. I did some stuff working with people at Ipswich and then in Liverpool just before I signed. I don't feel unfit but some more match sharpness won't do me any harm.
"It's not my decision to make whether I play at Plymouth. But I am definitely ready to play a part, whether that is starting or off the bench."
Norwood was brought in to score goals but also to add experience to the young squad.
He said: "It's been good so far.
"The lads are really easy to get on with, they made me feel very welcome and so has the gaffer."
Norwood is also hoping to help Barnsley bounce back to the Championship after relegation last season.
"When I signed for Ipswich (in 2019), they were in the same situation. They had just come down from the Championship and were looking to come back up. Ultimately we obviously failed in that. This is another opportunity to do it."